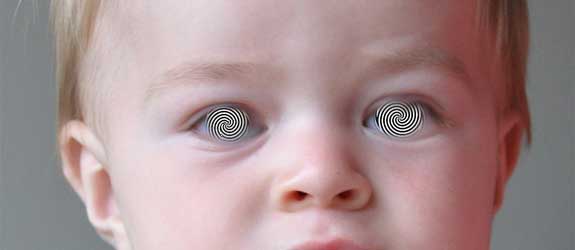 Parenting can require a superhuman level of effort.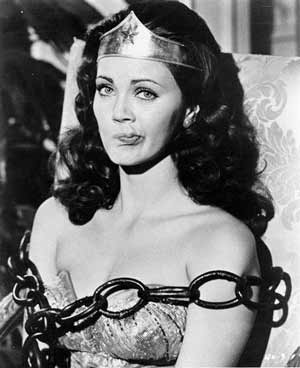 Wonder Woman already knew all of this.
I've often wondered where Finn gets his paranormal strength, screaming and energy from. He's reminiscent of some mythical creature that would've scared the togas off of the ancient Greeks. But we parents also have abilities to combat these demi-godlike creatures.
Many metaphysical philosophies and religions proclaim that you must achieve Nirvana or some enlightened state before you can attain these mega-human powers, but I say NO. I think the moment a child is born, we awaken our dormant genes or The Force or whatever, and no matter what our level of spiritual awareness, we have 'em.
Let me provide some examples of a particular superpower I believe has awoken in me.
TELEPATHY
Evidence #124B :: The Naptime Telegraph
SUBJECT (Finnegan) asleep in his bed. Thought occurs to FATHERPERSON (me), 'I wonder if he's still asleep?' SUBJECT immediately wakes up screaming bloody murder.
Evidence #245C :: Don't Do It
SUBJECT walks into a shop with FATHERPERSON. FATHERPERSON has thought, 'Just don't grab that crystal vase over there and decide to throw it on the ground.' SUBJECT does it and looks at FATHERPERSON for approval.
Evidence #12a :: Hidden Places
SUBJECT is in his stroller with FATHERPERSON and MOTHERPERSON (Avara) in a shopping mall. They see the Disney Store, and quickly look at each other. He mustn't see this place or every atom on the planet will explode in toddler screams. At that very moment, "OOOOOOOooooooohhhhhh, Da Didney Stowwwwww." Screams.
Final Summary: There is a mental connection between father, possibly even "parent" and child relating to telepathy. It usually involves the child stealing a thought or fear from dad, and implementing it with brutal accuracy to the mental picture of the thinker.
FIELD TESTS
For a while now, I've concluded that each parent is equipped with superpowers in direct proportion to their arch-nemesis child. This is based on no science, no arithmetic and just a handful of isolated incidents, but hey, I'M SCIENCING PEOPLE.
Subsequently, I decided that it was time to change the game. Instead of having Finn STEAL my thoughts, I needed to push a mental message out to him so that he wasn't simply snagging my thoughts and beating them senseless in real life. This time, I needed to take telepathy and turn it into it thought control.
Let's have a look.
DAD BLOGGER USES MIND CONTROL ON HIS SON
Sure, he said the same thing earlier when called me "mama" but I'll take what I can get at this point. It's not an exact science.
What's your superpower?
–
Enter our BACK TO SCHOOL GIVEAWAY!
Is the thought control working yet?
Facebook
It's as telepathic as most of us is gonna get for the time being…