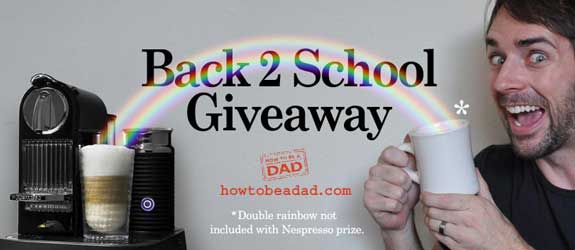 Listen, unless your kid is going to Hogwarts or the Jedi Academy, back-to-school can be tiring. So, let us help you…
We are giving away a Citiz espresso machine with an Aeroccino milkfrotherthingy by Nespresso. It's worth over $300 and it just might help you stay awake for all the lunches, school projects, laundry and learnifying you'll be doing now that Summer is over.
Just look at how AMPED UP Charlie is about his Nespresso!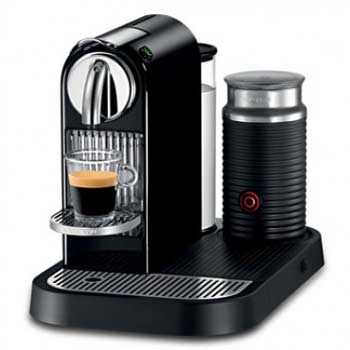 And the more friends you get to enter our giveaway, the more entries you get!
To Enter the Giveaway: CLICK HERE!
PS: There is a bonus prize for people who get friends to enter… Double giveaway, all the way!