"My peepee is shiny."
-Finnegan (2012, 2.5 years old)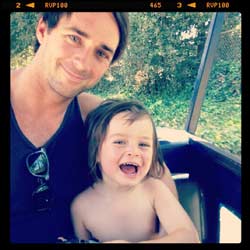 I'm waiting for him too announce this fact to strangers like his dad.
The simple truth is he's right. Our peepees do get a little shinier after we clean them. And that's partly why we're so attractive to future mates. Shininess.
Maybe I should tell him this so we can avoid the whole "teenager who never bathes" stage…
–
Previous My Kid Just Said Facebook Page
Henna is like poop? Yep.
My Kid Just Said Facebook Page
This is where YOU can post YOUR kid's quotes. Go for it!