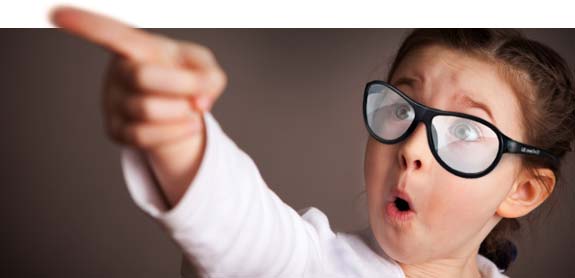 There's nothing like enjoying a great 3D movie in the theater, well except for that weird smelling guy with the lazy eye who always manages to sit next to you and the kids (who is that guy?). And what about that finger-sniffing doorknob two rows down who's obsessively texting someone every 3.2 seconds? Yeah, 3D at the theater is cool and all, but you and I both know what always wins out. Getting that same 3D "ba-bam" that you got on the big screen … at home!
At home you have choices, especially when your living room is pimped out with blackout blinds, a sofa with cupholders, and a TV equipped for the future. New, innovative technology lets you watch any show in 2D or 3D with the press of a button (and in the requisite flashy HD brilliance). Plus, watching sports in 3D is amazing; it makes the game truly come alive. Now maybe I had you with "sports in 3D," but you must keep reading…
The LG Cinema 3D TV has a virtually frameless Cinema Screen, along with a wide viewing angle so you don't have to cram everybody in front – which is a big deal at our place. Plus, the 3D glasses they supply are the most affordable ones out there that can deliver quality without batteries. Heck, you can even use the ones they give you at the theatre, which totally works for me. Up until now, I had little use for the 12 pairs of extra 3D glasses I stuffed in my wife's purse along the way, but since they really do work, I finally have a legitimate use for them beyond playing dress-up with the kids.
Okay… it was dress-up with the dog and cat, but still! Definitely something to take another (3D?) look at! Check out LG's website or their Facebook page for more info.
What would you convert from 2d to 3d with the push of a button?

Disclosure: This post is brought to you today by LG & it's futuristic, butt-whooping Cinema 3D TV. And they did not give us a TV, though, in retrospect, they probably should have since we're obsessed with movies and incredible technology.