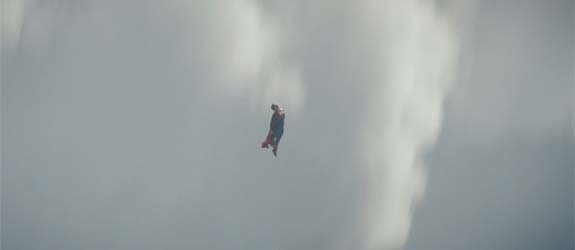 I promised myself I wouldn't write a post about the events in Aurora, Colorado. Many aspects of the shooting have been covered so eloquently and thoughtfully by others. And while I have things to say, they are probably better left to quiet conversations amongst friends.
I went to the new Batman: Dark Knight Rises film last weekend by myself. Sort of.
Seats were hard to come by so I purchased a single ticket to see a matinee. Last minute, a friend said they wanted to go, so I bought her a separate ticket in a different part of the theater. Yes, I love to go to those uppity "buy your specific seat" movie theaters. I love them. So, separated by a horde of moviegoers I sat between an overweight man and a bubble gum popping teenage girl. As the lights dimmed, I felt excitement and a slight sense of foreboding, a transient feeling of loss. I was a sea of emotions at what I knew I would see.
The first movie trailer started and it showed a man with my coloring and a scraggly beard, hitchhiking in a rural, wet place in America. The feeling worsened. I knew it was going to happen sometime.
Back in November of 2010, I had the opportunity to audition for a movie that would've changed the entire course of my life. Granted, it was alongside many actors who had bigger resumés than mine, and certainly it was a long shot, but I wanted the role very badly.
It was to play Superman.
The movie studio had said they were looking for someone of my type who wasn't "a name" yet and someone who'd be able to bring a new level of gravitas to the part. When I got word of the audition, I spent the next three weeks working on it, working on myself and studying the mythos of a man from Krypton.
I added about 20 pounds of muscle to my frame, worked the dialogue of the script pages they'd sent me down to the bone; my obsession was unceasing. This was my chance. For all the bit parts I'd auditioned for and gotten, for all the time and money I'd dumped into a career where you hear "no" more than "yes", for every opportunity I'd squandered because of distraction, for all of my sacrifice: this was one I wouldn't let slip away.
It happened, quite eerily, that the person who I ran my lines with in the car that night before Thanksgiving of 2010 in the Warner Brothers parking lots, was the very same friend sitting in the theater with me to see Batman.
I waited weeks to hear back about my shot at playing a character I'd been impersonating since I wore pajamas with butt-flaps.
When the call finally came in, it was relegated to my voicemail. My representative told me the in-charge over casting said I didn't do anything special. That I was 'unremarkable and lacked any shred of star power.' The part wasn't mine, and it could never be, nor could it ever have been.
I thought I had finally found my place in the world, when I decided to act. I love storytelling. I love movies. I love what film can do. I've done some great work.
The trailer finished and I fell still. It took me two more movie previews before I realized I had eaten all of my snacks and my hands were clenched. The best part of being in an artistic field built on broadcast works is the constant reminder of having missed out.
And I'll admit, I haven't pursued acting nearly as hard since.
This isn't a teachable moment. This isn't a salient point. This is what happens when you let yourself down, when you let your dreams crash. I guess this is growing up.