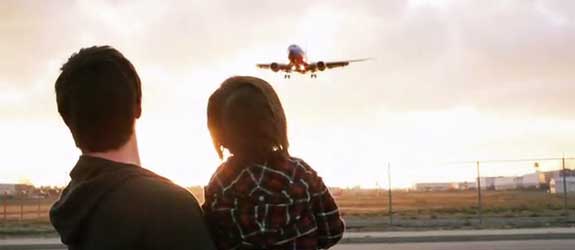 The amount of travel I've been doing, since the birth of this mutant website, now rivals my experience working for a touring musician as his personal assistant. I loved getting my passport stamped and riding those metal birds even though the sheer amount of work was for the birds. We travelled a bunch when I was little too, but it's starting to feel different, you know, being all growed up and stuff.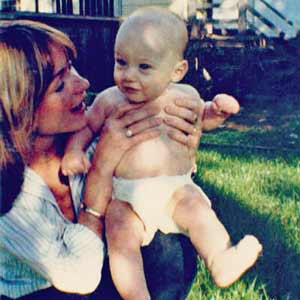 Couldn't help missing her. She's a good mom.
My mother had to go out of town when I was little. I clanged clung to her leg, screaming and never wanted to let go. I felt empty inside without her, and for some reason, "Puff the Magic Dragon" would play in my head. I wailed. I imagine that probably messed with her sense of… herself. Then, we lived in a foreign country for eight months when I was seven years-old and those adventures changed my life. I was able to let go a bit. I returned to the States and felt like I was from another planet. But in all that time, I don't think I considered my safety and security very much. Except, possibly, for that time in Yugoslavia in the late 80's with the assault rifles…
I never thought about things like tagging my bag correctly, making sure I didn't update Facebook too much about my travels beforehand (mainly because Facebook and social media didn't exist), finding a wifi that worked, etc. etc. Those are things I look at now, but back then I was focused on eating, bathrooms, my gameboy and other similarly important survival factors.
For those of us who travel regularly, we know that 'leaving on a jet plane' can be a tough proposition. It's hard enough to leave your family and fly into the wild blue yonder, let alone expose your digital identity to online thieves and airport bandits. And within all the chaos of the journeys, I want to bring my family along. I desperately want to travel with my son so he too can feel like an outsider when steps back into the familiar. Well, not for that reason, but you catch my drift. It helps transform you into a citizen of the world, I'd say.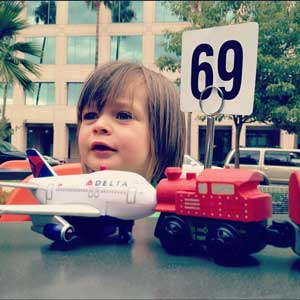 Dear Delta Airlines, This guy is way too cute not to pay me money for this photo, even if it is just on Instagram.
I kiss my son on the forehead every time I leave home for the airport. I always worry I'll wake him up but my nostalgia and volcanic-seeming love for him override reasoning. Then, I hesitate before I leave his room and quietly ask myself why all of my trips start at 4am.
Thanks to LifeLock, in less than 10 days I'll be leaving the house at four o'clock in the morning, once again, to board a plane so I can attend and speak at BlogHer, a gigantic women's blog conference. Pardon me if I get sentimental and post lots of things on Instagram and Twitter about missing my family. It can't be helped. It reminds me who I am, and my purpose for leaving.
Stay safe out there, guys. Protect yourselves and the ones you love from anyone or anything trying to steal from you. It could even be as simple as a plane trip stealing time from a person you care about. I'll see you on the other side of the country.
–
For itinerant identity help: Go LIKE Lifelock on Facebook!
Disclosure: This post is brought to you today by LifeLock, a leader in identity theft protection. This post is my own opinion and my crazytalk doesn't necessarily reflect the opinions of Lifelock or its staff.