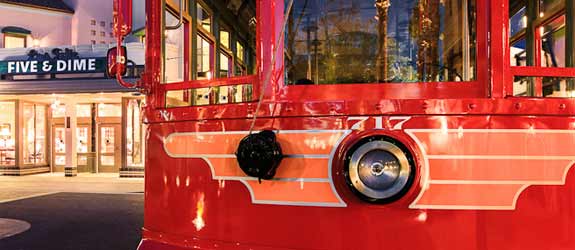 So, let's press onward from WHY I DESERVE A DISNEY PASS FOR LIFE, PT. 1 and dive into why the verbal abuse my family started very coincidentally with visiting Disney's new Cars Land attraction.
Cars Land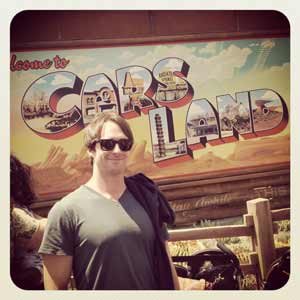 Cars Land: Not just for kids. Or maybe it is. Who cares!
As I spoke to Kathy Mangum, Executive Producer & Vice President Imagineer, she regaled us with the intense level of detail and desire to create a 360 degree experience. When you're in Carsland, you forget you're anywhere else. And to that point, I think they nailed it. They flew in the best in the business from all over the world including Hungary, Japan and elsewhere.
I was on the verge of thinking "Did they shoot the movies here?" just as they had intended every child to react. Their attention to detail from the shops to Mater and Lightning McQueen (or "Liten Mkeen" as Finn says) full-sized and driving around the park, to the discoloration on old rocks — it was humbling, artistically. If Disney has monopolized anything it's a staggering immersion into the storylines and environments of places you thought only existed in your mind.

Growing up, we did a cross-country trip about four times. I can vouch for Disney's accuracy in depicting Route 66. It made me remember those hot roads sitting in the back of my father's station wagon listening to the tape player. He would sing along with it in his own way. The music was always too loud and the scalding wind just a bit too much for my face, though I kept it out the window anyway.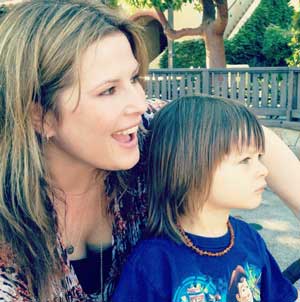 Disneyland is serious bidness for Finn. He watched the parade and said, "WOOK AT DOOSEEE GUYSS!"
Finn is a recent convert to the Cars movies. He was train man for most of his toddlerhood but now cars and trains curry equal favor. He wants to "go fastew" on everything. So, when we arrived inside Carsland, he lost his mind. Granted, it was the second weekend after the attraction opened so it was sea of humanity but that never hampered him. He's still an inch too short to ride the rides, and honestly, I'm not sure he could handle Radiator Springs Racers yet. But he didn't need to ride anything to have fun. He was just happy to be there, like most actors tell you at the Academy Awards but don't actually mean it. Carsland, the attraction, is just as worth it as the rides.
So now I'm saddled with the problem of hearing every other day about "Carsyand" and when are "we goine derrrrr?!?"
I'm wondering if Disney knows how hard they've made it on me.
Check out the new stuff at California Adventure Park: CLICK HERE
–
Our Google Plus Page!
It's pronounced "JOOOOJELLL PLOOS."
Share this thing on StumbleUpon
We stumble too, ya know!
Disclosure: This post was written as press coverage of Disneyland's Carsland/California Adventure park. We aren't press, nor can we even spell. Disney provided accommodations and covered associated expenses but all the lame opinions expressed are my own. Unless I am zombie. Then they are a zombie's… who didn't make any money off this post.