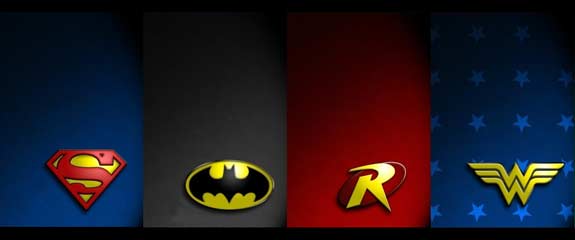 I've recently realized that we don't talk a whole hell of a lot about having daughters. And that is totally our fault. Both Andy and I have no daughters to speak of (or that we know of). That might make it seem like we don't care or don't want to cover "the funny" about having female progeny.
Not so!
So, today I've decided to seek out daddy-daughter material, I feel like I've hit a cool starter topic for this conversation:
SUPERHERO TUTUS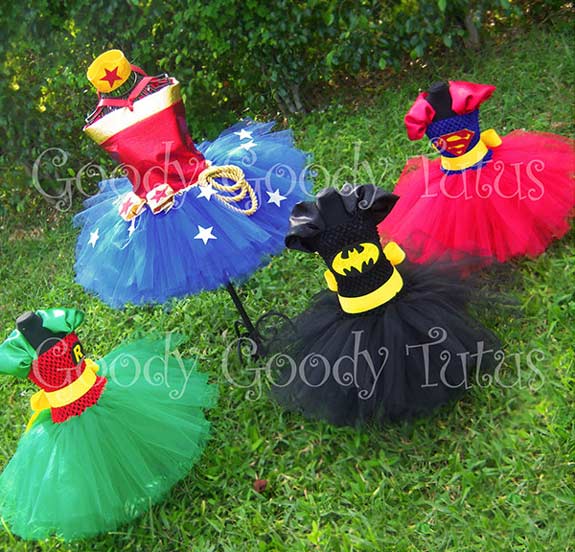 Oh, snap. That's right. Tutus for girls who happen to be Batman, Superman, Wonder Woman… you name it. Screw this gender-bias thing, and go to straight to AWESOMELAND. No longer will little girls have to play with the "pink legos" or be perfect little princesses. I say, if your girl wants to be a princess, rock it out. If they want to play "boy sports" then let those boys have it. If they want to fight crime, MORE POWER TO THEM.
These awesome outfits come from Goody Goody Tutus, an Etsy store with superhero, fairy tale, pirate and tons of other themed tutu outfits. And hey, if you don't have a girly-girl, you don't have to force these outfits on her. If she wants to scale mountains and wear jeans, rock that out too.
For the longest time I thought I would have a girl first. No idea why that is. No idea what led me to believe it. Who knows, maybe one day we'll have a daughter. Until then, I'm keeping this one bookmarked, for future use.
–
Our Google Plus Page!
It's like our Google page but with extra PLUS!
Share this thing on StumbleUpon
These tutus are radsome (rad+awesome)…