This Sunday, I embark on a journey with The Mouse.
That's right. Disney has asked me to join them for an adventure that will surely be chronicled in history books as well as Facebook and Twitter and Instagram over the course of the coming three days. In that time, I will be bombarded by movies, celebrities and events. Just another day in Los Angeles? Nope. Not for you!
THIS IS HOW I FEEL ABOUT GOING ON THIS TRIP!
Let me explain:
You will be using me, like a character in a "choose-your-own-adventure" book, to direct the fate of my trip. It's in your hands. Let me show you my itinerary because I NEED YOUR HELP.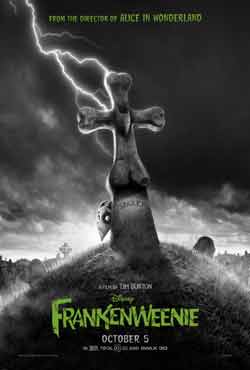 Sunday, June 17th
We start in Hollywood where I meet up with fellow Dad-Blogger, The Daddy Complex, to talk about the kilt he is going to wear to the event on Monday night.
But I don't plan on sticking to my side of the gender wall at this Middle School dance, kids. I finally get to meet the 20+ parent mom bloggers I have grown to love through my Disney contact, Mr. Marshall Weingardenbergerbaum. Immediately after we all nerd out about blogging, we will also be seeing secret footage from "Frankenweenie" by beloved/amaze-balls Tim Burton. His stuff narrated by Vincent Price scared the crap the out of me as a kid.
But here's where you come in…
Ask the Audience
Question #1: What are some good kilt jokes? I'm going to need them for the next day. You'll see why in the next section.
Question #2: Of this list of bloggers, who should I talk to?
Question #3: Should I show up on-time to check in at the hotel or be Hollywood late?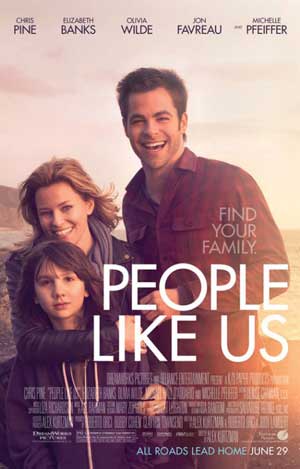 Monday, June 18th
After all that semi-possible hardcore partying, we get to see "People Like Us" at 9 in the morning. GOOD MORNING! But then, we have a 15 minute bathroom break, before meeting Alex Kurtzman, the director.
Now, I have a snowball chance in hell of impressing this guy (producer of Fringe, Alias, Hawaii 5-0, Star Trek, etc. etc. etc. etc.), but maybe I could make something happen?
Ask the Audience
Question #4: Should I ask Mr. Kurtzman, "Why haven't you hired me as an actor yet?"
Question #5: Should I also ask him what type of unicorn blood Michelle Pfeiffer uses to stay looking so young: Farm-raised or wild caught?
Question #6: Should I use the restroom during that 15 minute break?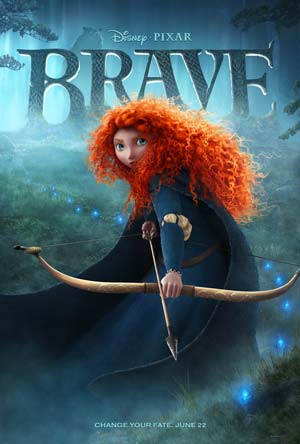 Then, we get to meet the stars of "BRAVE" — Kelly Macdonald (No Country for Old Men, Boardwalk Empire), Kevin McKidd (I love you Trainspotting), Craig Ferguson (tons of stuff) and director Mark Andrews. We get two and a half hours to pretend to be cool (maybe get a tattoo on Hollywood Blvd.) and then we attend the RED CARPET premiere of "BRAVE" at the Dolby Theater (formerly the Kodak Theater) where the frigging Oscars are held. "BRAVE" officially opens June 22nd. And I'm open right now.
I swore to myself I wouldn't go inside the theater where the Oscars are held until I won an Oscar. So much for that.
Ask the Audience
Question #7: What questions should I ask the cast? (Example: Kevin, Did you really have sex with everyone in that HBO show "ROME"?
Question #8: Should I get a tattoo while waiting for the premiere?
Question #9: Would it be inappropriate to use a fake Scottish accent for the entire day?
Question #10: Should I go to bed early that night or hang out with everyone?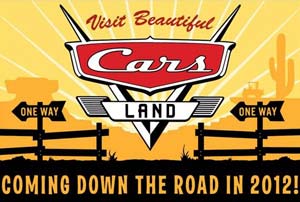 Tuesday, June 19th
It's Disney Day. We're all packing in to buses/vans like the Partridge Family (is that even a viable reference anymore?) and heading down to Anaheim to take a tour of Disney California Adventure Park and see the newly-unveiled Cars Land.
I wonder if Disney would be mad if my wife and son accidentally visited us there? Prepare the smoke bombs and ninjas, Alfred.
Ask the Audience
Question #11: Rocking some short shorts – good idea?
Question #12: How much do you think the costumed employees would need as a bribe to give me one of their costumes?
Question #13: What would you like a picture of, while I'm there?
So, follow us on Twitter and Instagram using the hashtag #BraveCarsLandEvent starting NOW.
You see now what I did there with the title by the way? Genius, right?
Someone punch me. I'm dreaming.