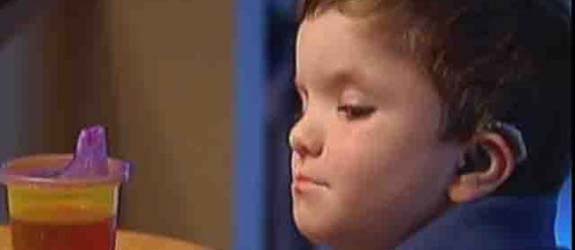 And then Marvel went from creating superheroes to becoming superheroes themselves…
A young boy from New Hampshire decided three weeks ago that he wasn't going to wear his hearing aid any longer. His reason? None of his superhero idols wore hearing aids.
Four-year-old Anthony Smith loves comic books, has no use of one ear, and partial hearing in the other. He no longer wanted to go to school and refused to wear the device that helped him speak and hear. So, his mother emailed Marvel Comics in New York, looking for help…
How badass is that?
Marvel took this boy's insecurity and turned it into a super power, transforming his uniqueness into a reason to be the raddest guy he could. Anthony wanted to do good with his newfound power. He brought the picture to school and his school, in turn, held a "superhero week."
I've always been fascinated with society's perception of weakness. Life has shown me that those disadvantages have nearly always ended up being unexpected strengths and gateways to greater power. I wish my mother had written Marvel to see if there were any glasses-wearing, sweatpants-adorned, separation-anxiety-prone superheroes they could draw for me.
I salute you Blue Ear. Keep up the good work.
Have a super weekend, kids.
–
Name That Superhero Diaper Pail!
Because even superhero babies need to take a dump!
Remember when Andy met Stan Lee?
Well, apparently he did. Or his photographic forgery skills are UNMATCHED.