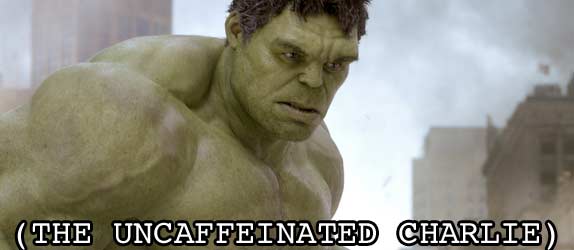 Chances are, if you enjoy movies or comics or anything at all, you're going to see The Avengers this weekend or sooner.
Studios always love to debut their flicks around my birthday week. Gladiator. Iron Man 2. Lizzie McGuire. Well, fear not. I was lucky enough to see this new blockbuster film and have a few things to tell you about it. No spoilers. Promise.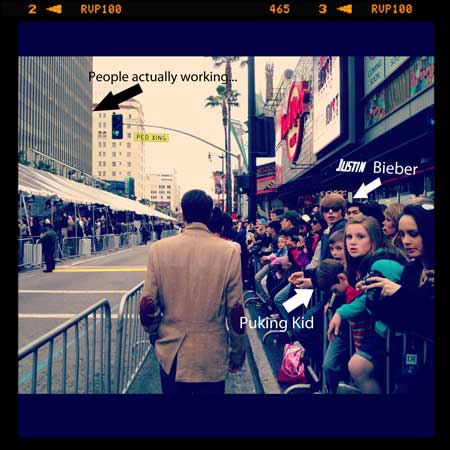 I walked the off-off-off-red carpet (it was perhaps maybe a salmon color?) of the worldwide premiere a weeknight almost three weeks ago. I gawked at movie stars and the masses waving hands and cameras. They gave me a pair of tricked-out Avengers 3D glasses and then I sat down.
As I watched the movie, something occurred to me: I was looking through the lens of these superheroes as would-be DADS.
Becoming a dad has made me more courageous and more inhibited, fearing that I might make a dumb decision, and leave my family to pick up the pieces. I looked at these spectacular characters and wondered what they would be like as dads, and I saw parts of myself.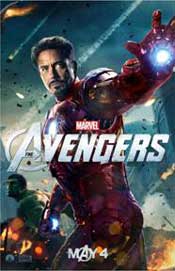 Ironman: Tony Stark
I've always considered myself very similar to this billionaire, jet-setting, witty, cavalier playboy with too high an IQ, too many toys and not enough worthy opponents. AHAHAHAHAHAHA. Yeah, right.
But I admire his game-playing. If I only I could be as much of a braggart and get away with it. I would play that game for five seconds before my wife would wipe that smirk off my face with a dirty diaper.
Bottom Line: He's that parent at the mall that jedi-mind-tricks his kids into doing whatever he says.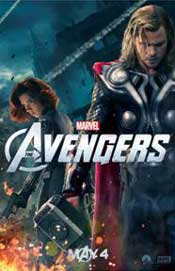 Thor: Thorton F*cking Thorston III
As much of a delinquent as I imagine myself to be, I have this strange formal sense about things. It's a mix of lordliness and traditionalism that makes my head spin when I decide to say potty words and do inane things to get attention.
There's royalty in his godliness and if he has a flaw, it derives from his total certainty about himself. Thor lets himself be tricked through his own arrogance. I would love to have a little bit more of that self-assurance. With or without a big hammer.
Bottom Line: He's the kingly father I wished I could be…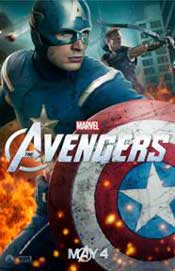 Captain America: Steve Rogers
I'm honorable, straight-laced Charlie who does the right thing. It's something I have wrestled with in my training as an actor. I had be okay with being not okay. It was a very strange feeling.
Captain Whiteboy and I have more in common than I care to admit but I appreciate his unwavering sense of right and wrong. The time period he came from just had a stronger backbone. Now, I can barely say what I mean. "I'm sorry, but I feel you might've backed over my foot with or nearabouts your car. Sir?"
Bottom Line: The guy reeks of morality and ethical judgment. Might be good for a dad, yeah?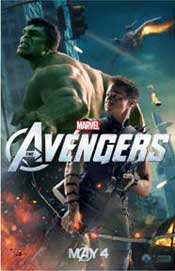 The Hulk – Bruce Banner
This guy is obviously just a new parent, right?
Right?
AMIRITE?
ISAIDAMIRITE???#@% *(UGGGRRRRRRRHHHHHHHHHDSHFUYYYUUUUGGHHHHHHHHHH.
Bottom Line: Hulk SMASH ALL YOUR TOYS IF THEY NO SHUT UP.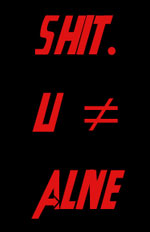 Hawkeye – Clinton Francis Bacon
Hawkeye has a civilian name that I would never mess with. Part of his name is one of the most famous scientists in history, the other part is either a funk singer or a president. Either way, you know he got messed with in school. I'm an archery fan and although his form wasn't perfect, Jeremy Renner rocked this character out. That hollow-eyed assassin-turned-antihero works well on him.
The guy is cold and calculated but not afraid to mess things up. Like me. There I go again…
Bottom Line: I see him saying to his kids stuff like, "Let me tell you how it really is, kids."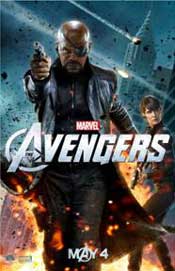 Nick Fury – DAMN RIGHT!
An orchestrator, a manipulator, a leader and a teacher. He's basically a father.
He's willing to go the extra mile to see to it his group makes things happen. He does not accept "no." He is the guy who gets his kids into the best preschool because he has incriminating photos of the school headmaster. That's just how he rolls. Making it happen.
I am fast becoming this man. I take no prisoners.
Bottom Line: It's takes a lot of cunning skill to be a DAD, and he's got it. Lots of guns don't hurt either.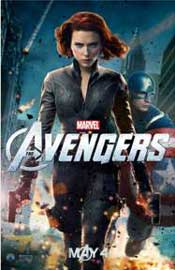 Black Widow – Natasha Romanoff
Uhhhhh, there is no metaphor here.
She's obviously in the movie for a reason. She's a spider. Who kills things. And has a past.
We'll leave that where God flung it.
If I were her I might sit at home all day.
Bottom Line: She's really deadly. Um. Yeah.
Let me just say that Joss Whedon, of Firefly and Buffy fame, was the perfect choice to direct this film. With so many characters and story elements, you needed him. I worried that the number of heroes and villains present wouldn't allow enough time to develop plot/character and you'd be fighting off the distraction of stars one-upping each other. The fact is each could or does have their own movie franchise.
But not so. Like he's said of Firefly, all the characters in the story shouldn't be on screen together, but they are. They're forced to coexist. The coexistence of these heroes is meant to benefit mankind or at least the lessen the destruction of it (of which there is much awesome and glorious destruction).
Side Note: Wait until after the credits.
I realized I LOVE these movies, these heroic stories because our resolve isn't tested to this level on a daily basis. Most of you reading this aren't in routine mortal danger (and those who are, you get free ice cream forever). I haven't been in a fight in a long while (ending a streak I carried for a bit there) and I wonder if I were, how cowardly I would be now.
I guess these movies, in the end, just remind me that there's a remote possibility that I am not a coward after all. I see myself in comic book heroes. That I could be great in my own special way. As a Dad. Wiping snot with my bare hands.
Is that a super power? Sheesh.
–
Which Avenger do you take after most?
Superhero Diaper Pails
Can you guess whose poop goes in each diaper pail?
Facebooking
Where everyone pretends to be a hero in their photos.