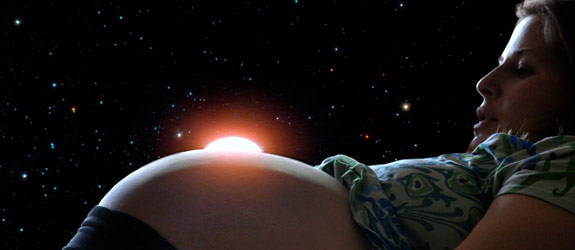 I read (or rather my wife reads to me) a mammoth number of birth stories from "mom blogs". I'll admit it: I love hearing about how babies are born. I said "born" not "conceived" you sick, sick individual. Each story I read is so cathartic and sometimes gross. But after I've read them, I'm left thinking just one thing: What about the Dad?
I know the mom did all the "hard work" and "child birthing" and "pushing" and "screaming", but what about the father during those stressful, torturous times?
I'm now inspired to write about what I faced (and my wife too, I guess) in the trunk area of an SUV here in Los Angeles…
Truthfully, I can only describe what my wife endured only a year and a half ago as an act of heroine-ism. Heroism is for a guy, right? Heroinism? A little help here, anyone… Anyone?

2009: A Finn Odyssey
But let's start off with a few ground rules…
We're not going to harp on what childbirth style we chose. Our views on childbirth don't matter to you. We did what everyone does: investigate what's out there and then whittle down the ideologies to those that make sense to you. One of the best pieces of advice we got on the childbirth process was: Make a plan, do everything you can to follow it, and then be ready to throw it out the window.
It was a week before D-Day, a Sunday night. Our baby boy was now an overgrown Irish man-child, and my wife was definitely feeling his gravity more than ever. Anytime it would get past around 8:00pm, she'd go into full-throttle "WhineyBabySnugglePants Syndrome". I had to pick up after her, remind her if she had shoes on, feed her and wave palm fronds.
And so on this eve of her Maternity Staycation, we decided to actually tackle and finish the nursery. A great many of our friends were late for their due dates but with my son's size, Avara probably would have rather given birth to a cactus than a two-week-late butterball of mine. Our remedy was to further prepare for his arrival like an airport landing strip turning on the ground lights.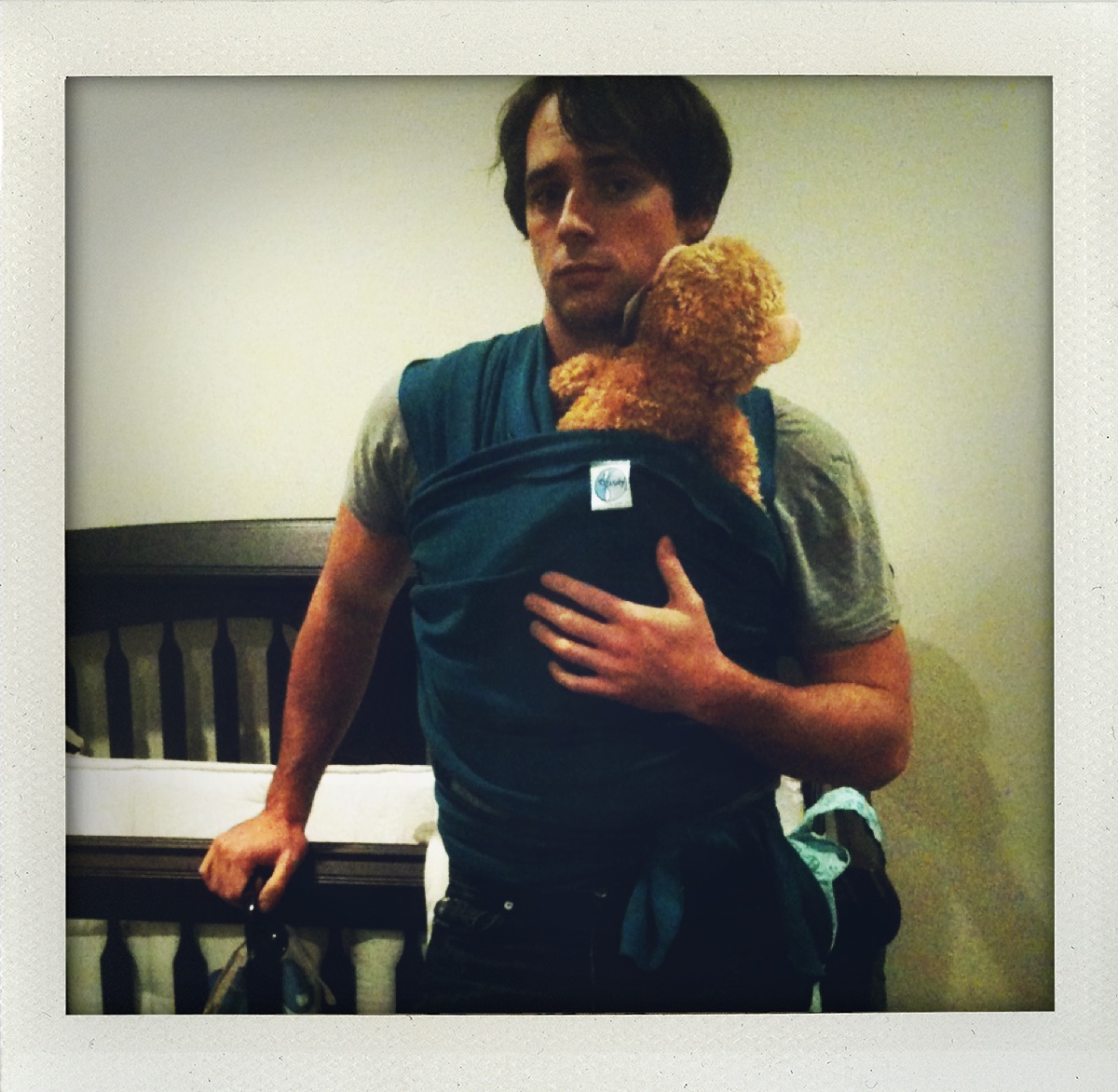 Pre-launch Moby wrap test. Test = Failure.
So, we played around. I built a bookcase for him. She folded clothes. I assaulted a perfectly nice monkey with a Moby wrap. My brother then came over and helped me lug a piece of furniture up eight flights of stairs. He retired to the living room to watch sports while my wife and I sat talking to her stomach in the nursery, trying to coax this karate kid kicker out of her nether regions.
At that point, my wife went for a bathroom break. I was down the hall when I heard a distant "OHMYGOD". My brother entered the room seconds later and said dazedly, "Avara needs you." I rapped lightly on the bathroom door and a little voice half-whispered, "My water just broke. It's everywhere."
To be continued…
Read Part II in this three part series!
Click here to stay tuned for the next birth story episode in our Notebook section.