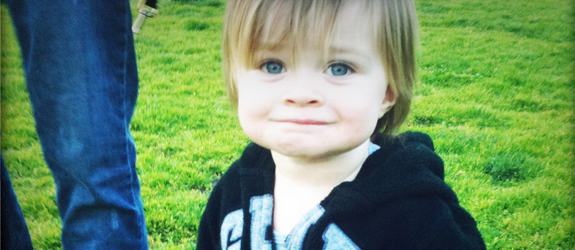 Why people say and do things around babies that make them appear clinically insane is well beyond my intellect.
I'm neither a germaphobe nor a control freak, but seriously, what mental train derails off its mental track that makes bystanders say "What a cute little girl!" to my son, Finn, when he was nine months old? What "friend" tries to shove their dirty water bottle in his mouth and lets him chew on the paper wrapping? I'll tell you. PEOPLE.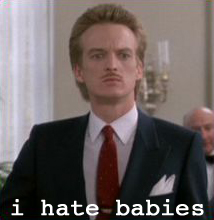 Snooty? Snotty!
We walked into a high-end clothing store in Beverly Hills one day (because we liked being abused and ignored), and a clerk sourly said, word-for-word, "Looks, like someone isn't taking care of you. Are your parents not loving you enough?" He wasn't kidding.
Sir, would you like to see a magic trick? Watch your job vanish into thin air!
The next time you people shovel any of that on my child or start 'russian-rouletting' a gender there, slick, do this for me: stop, look and reassess the situation.
If you are the gender-swapping/insanity-spewing assailant:
Go gender neutral even if the kid has on a blue baseball hat with red letters spelling out the name "WILLIAM", his sky blue stroller is adorned with balloons that say "IT'S A BOY" and the father says, "This is my son, WILLIAM." Keep your crazy to yourself. You don't know how much sleep that dad has had. It might be a ruse he concocted to start a fight with you.
If you are the assailed:
Stare the punk down and say, "Listen, you. You call my son a girl again (or my daughter a boy again), I might have to forget which sex you are and beat you to death with this Tickle-Me Elmo."
Now, I'm not advocating violence or the threat of it, but let's stop the insanity. Anyone else have this problem?