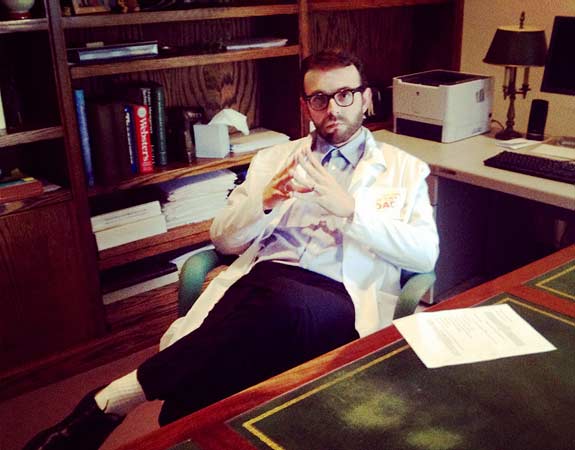 For the last eight months our blog has been around, Andy has been saying:
"You're an actor! Make some frigging videos and act, fool."
Actually, he never said that, but I like to falsely attribute quotes to people. We have, however, been chomping at the bit to make viral videos and skits for HowToBeADad…
…And that's just what we're doing. We've been contacted by a YouTube company to produce over 90 videos for them on the "parenting" topic… so we wanted to tell you that you better get ready to waste at least 200 minutes of your life watching our stuff over the next year. The photo above is from a recent video shoot. In the meantime, here are some viral videos I've done to give you a flavor for what you'll be seeing.
Stay tuned for more information. Remember what Abraham Lincoln said in his Gettysburg address: "The internet is fun."
Pixels & Party Favors,
Charlie
Follow us on Pinterest! Because Pinterest isn't just for pretty dresses and yummy food. It's for Dads.