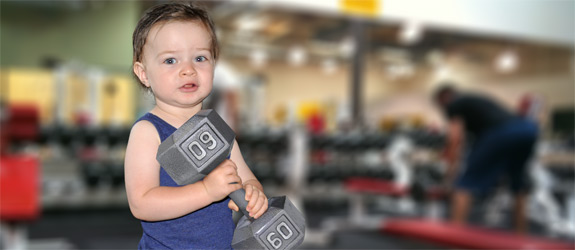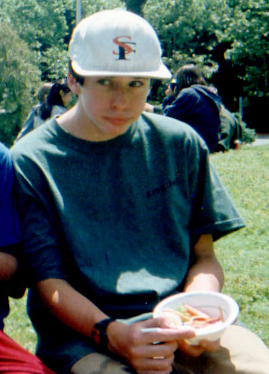 Exhibit A: Skateboarder? Nope. I'm trying to hide my braces, glasses and history of Dungeons & Dragons.
I'm not the coolest guy around and I'm certainly not the most athletic. I grew up playing a few sports in the San Francisco area, but not well and although I had my shining moments maybe a handful of times, after high school I'd pretty much abandoned watching/participating in group sports. Sure, there was an errant football game here, a quick ping pong game there, but the entire ritual of watching professional sports was removed from my vocabulary as I plowed toward a career in acting and music.
So, when I got the news that we were having a boy, an inevitable conversation arrived with my wife: what if Finn isn't a nerd, a musician or an artist of some kind? What if he's not a geek, but a Greek Adonis who wants to win every trophy he can find?
The conversation went as well as it could. Maybe my brother would have a heavier influence in sports-talk and I would have to get back into the sporting swing of things again so I could at least throw a nicer spiral on a football or reform my pitch into less flailing technique. But in the back of my mind, I was mildly terrified.
And then, Finn was born. Finn weighed in at around 9 pounds and 21 inches at birth, even a week early. As he has grown these past 18 months, the dude has been 'off the chart' tall and a meaty weight. He now looks like he's ready for a rugby scrum while eating the drumstick of a live animal and drinking a Guinness. Irish much?
Solution?
Operation Hipster Brainwash: Get Finn while he's young. Museum visits, concerts and movies galore. Harry Potter will be a mandatory read every night. He will learn to love anything creative. He could even turn out to be a renaissance man. Martial arts might be okay too. But the keyword being ARTS.