::This post was done in partnership with Philips Norelco. As a token of their commitment to fighting mens' cancer, they've agreed to match up to $15,000 in donations to our Dad 2.0 Movember team. So, they graciously sent us a beard trimmer and an insane electric razor (thanks dudes!) as reward for our incredible mustaches. If selling out means accepting a donation in the battle against cancer, I'm ALL IN. That works for me. -charlie::
There are two things my wife is busy anticipating: the zombie apocalypse and the day I shave my Movember mustache.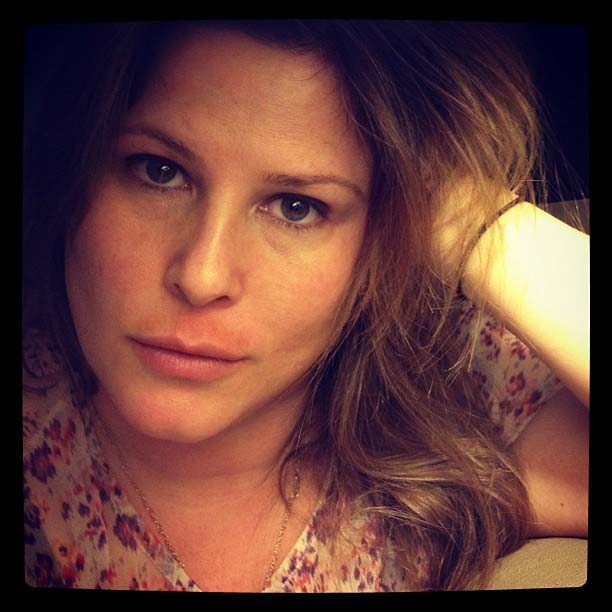 My wife Avara (@iThrowTP) with a mustache road rash. No kissing allowed!
So, today we celebrate the zombie apocalypse! Uhhhhh… I mean the shaving of my mustache.
It's no secret my wife hasn't wanted to look me in the eye while I was busy RAISING MONEY FOR CANCER. I don't judge her for it. But when I heard that Phillips Norelco wanted to help me get my wife back by handing over a Vacuum Stubble & Beard Trimmer and a SensoTouch 3D Shaver (3D? I think we just arrived in the future kids!), I was stoked. I have THE crappiest "beard trimmer" and lost count of the number of times I've asked for recommendations from my friends on which one to purchase.
THE SHAVENING
As you can plainly see, I no longer look like a cop/pornstar/hipster/cowboy, but I also got the girl in the end. I know we were dedicated to a worthy cause, but even my two year old son took issue with my mustache. The guy would wince when I'd go in to get a bite to eat from his tummy. Bummer.
Oh, and sorry for the old timey video footage. All I had was this Super 8 camera I found from the late 70′s. It had some weird footage of a giant bug monkey that chased kids around while the lens kept flaring and this guy from Friday Night Lights kept running around. Anyway….
LET'S CHAT ABOUT THE FUTURE
Truth be told, I don't use an electric razor. My skin is so Irish and so sensitive, that I can literally write in ancient Celtic runes with my fingernails across my skin. But I had high hopes for these two fine pieces of technology I was about to unleash on my mo-stache.
As you can see in my video above, I not only shaved my face without CUTTING THE CRAP out of it, but I also had a good time doing it. I usually get ultra-serious and moody while I shave because somehow I think my straight razor is going to sever an artery in my neck or cheek. Are there arteries in cheeks? Who cares.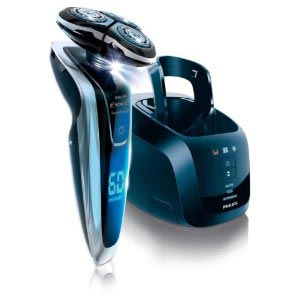 It looks like two parts Starship Enterprise, one part grooming device from the FUTURE!
It didn't feel like a grooming product at all. It was more of high-performance cordless vehicle taking the contours of my neck and very attractive Adam's Apple like a boss. This was one of the closest shaves I've ever given myself. I highly recommend these apparatuses. Big time.
So, by now you want one. I would too.
Well, let me make it easier on you. They're offering a holiday rebate that I am authorized to bequeath unto you: GET A SENSOTOUCH 3D (with REBATE) HERE!
So, while I'm sad to see my most interesting facial feature go, I'm excited that my life will be mustache-free for a while. And to Norelco, my wife, the kids at the park and I, above all, thank you.
Until, like a were-stache, it grows again… all for a good cause…