I took my son to his first Santa photo op as a toddler last year…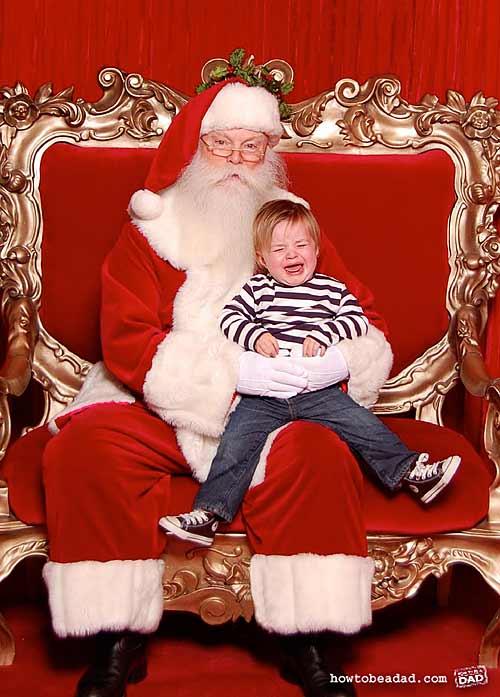 Maybe my son is Jewish? ¡Fail-is Navidad!
His very first experience as a tiny worm-monkey-baby doesn't count because he wasn't big enough to fight back. But this time, just as we arrived to perch him on Santa's lap, the photo equipment broke down and we sat there for over an hour. I think the photo speaks for itself.
So, I have a question for you…
What do you think Finn's reaction will be in this year's Santa photo?
LOSEHISFRIGGINGMIND!!!(*$#@*&%Y (62%, 47 Votes)
Mr. HappyPerfectManners Man. (33%, 25 Votes)
Other (Please write your answer in the comments section below!) (5%, 4 Votes)
Total Voters: 76

Loading ...
---
HAPPY THANKSGIVING!
Thank you for being a part of our blog. We're eternally grateful.
Horseshoes and hand grenades,
Charlie & Andy