I was rummaging through some old photo albums last night (trying to find proof that I am, in fact, human) and came across an image of my mom and baby-me taking a short break from a walk.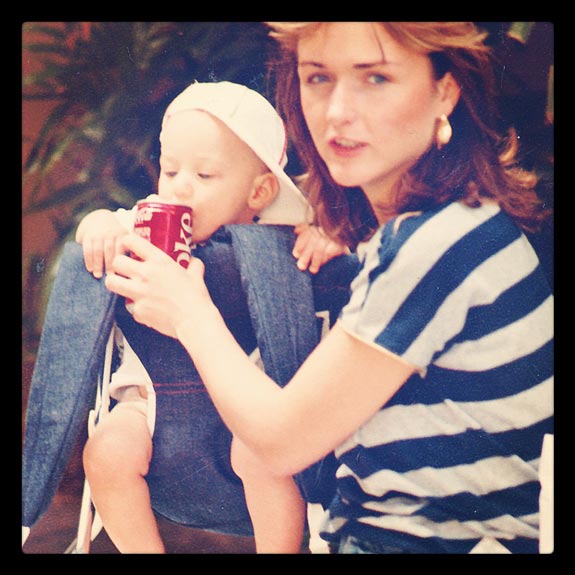 But maybe she was just following orders? Could that be it? Or maybe she'd been brainwashed by years of ads like these below….
I'm going to have 72 sodas now. Have a great weekend!
Horseshoes and hand grenades,
Charlie