Let's try an experiment.
We here at HowToBeADad.com (HTBAD — if you're on the stock market) are very lazy. We don't like doing all the "work" around here. Screw that.
We're going to put up a photo every so often, and we want you to write a caption in the comments below. The winner will get their blog tweeted about and posted on our Facebook page.
Sound good?
So, here's the first one, starring Finn: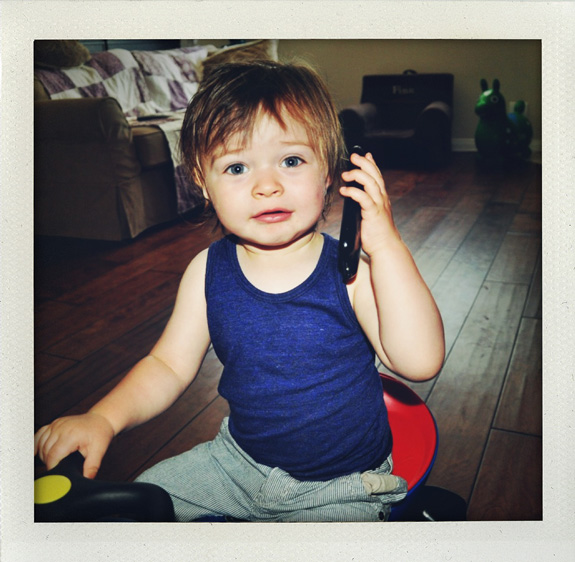 So, let's post your caption! Good luck!
[WE HAVE A WINNER!]

WINNER
"Hey, Pop, so listen. The next time you embarrass me on your blog, I want you to remember that I've seen you naked. And I know how to use an iphone."
Our winner is KAT from "Sh*t My Kid Says" – Kat's son Colin says THE MOST amazing stuff. Totally worthy of a visit. We guess the apple doesn't fall far from the tree!
VISIT HER BLOG HERE!
FOLLOW HER ON FACEBOOK HERE!
RUNNER UP'S
1. Scott – "Beyonce…baby…..be straight with me, is it mine or is it his?"
2. W. Moy – "Hello, DCFS? Yes, it's me, Finn AGAIN…"
Thanks everyone!!