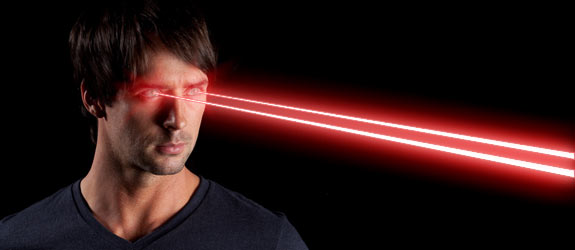 I've had a hellish week these the last seven days, so figured I'd post something that might get me some hate mail. Truth be told, I saw another dad blogger getting a lot of heat for a post he wrote and became very jealous of him getting all the negative attention.
EDITOR'S NOTE:Charlie is obviously a little amped up. Let him rant.
1. Strollers have the right-of-way. Always.
You're a bi-ped. We're a sex-ped. I know there are plenty of righteous, snooty stroller drivers making life tough for you civilians with their walls of kid vehicles, but it's tough having wheels and no turning radius. You have feet. We don't.
Kindly move your ass out of the way.
Unless you're a wheelchair…
Then, um, we can arm wrestle over who goes first…
2. Drive near me & you'll get a dirty look.
While my son and I are walking or I'm pushing him in his stroller, use caution when:
• Driving too fast
• Revving your flamboyant little engine
• Creeping forward into the crosswalk
• Blaring your music while my son is sleeping
• Looking at me with pity
I will explode your retinas with my death-ray vision. As a former iPodestrian, I walked unaware with earbuds affixed to my audio canals. You had wholesale license to hit me with your car for that. But, guess what? Now, it's about sleep and stress. Gimme a break, you gashole.
3. Don't rush me.
Don't confuse my patience for feebleness. Don't confuse my inability for senility. Imagine that I am disarming a bomb or figuring out how much sand to put in a bag so I don't set off a trap like an under-slept Indiana Jones. That will help you begin to understand the kind of quantum-mechanics-level thinking I have to go through in order to get my son from here to there.
Not to toot my own horn, but I've got an S on my chest from the stuff I've endured. You try it.
4. Don't try to kill my child.
If you put steak knives or forks or flaming plates of food near my son, he will grab at them and then I will kill you. I will use the steak knife or the fork or the flaming bananas foster you just served us to do it. Or maybe all three. Like the chefs from Benihana's.
Also, don't put your fungus-ridden hand in my child's mouth. Don't use non-sanctioned spit to wipe my son's face. Don't give my son your herpes-ridden water bottle to drink out of… Just don't do it.
5. Smoke near my kid and I will smoke you.
Downwind or otherwise, if I smell smoke, your cigarette terrorism will not stand. Smoke all you want in front of me or people my age. Go for it. I'm not gonna get on a soapbox about smoking (even though my dad died of lung cancer), but I'm talking about giving kids a break since they almost never have a choice. Give 'em a chance.
More to the point: smoke near my son's pristine lungs and we have a problem. Your life choice and my sperm-creation don't mix well. I'll put you in a blender.
6. Screaming kids aren't our favorite either.
Restaurants aren't just for people without kids. This goes for stores, cafes and parks too. Deal with it. We do. And we usually dread every minute of it.
Some parents actually get embarrassed by their kids' outbursts. I try not to. But I will admit, I used to be one of you: a slightly judgmental, childless dude who thought 'parenting: you're doing it wrong' when I'd see child terrorists throwing a tantrum. But I've learned there are many kinds of kids with many kinds of idiosyncrasies. I get it now. Sometimes, Finn just needs to rage for a minute or 25.
7. None of this is really that important.
I'm really tired and grumpy. If you decide to have kids, you'll probably be griping about one or all of the statements above too. But for the time being, just go back to complaining about how watery your Frappuccino tastes or that you still feel tired after only 11 hours of sleep. I'll still be here, covered in someone else's feces, sleeping with my eyes open. You go ahead and finish up your quarter life crisis.
–
Think I'm grumpy about NON-PARENTS?
Try this etiquette article about annoying PARENTS!
Follow Us on Facebook
Liking our Facebook Page is the BEST way to stay connected to our madness.
Instructional Diagrams
You'll probably be blown away.