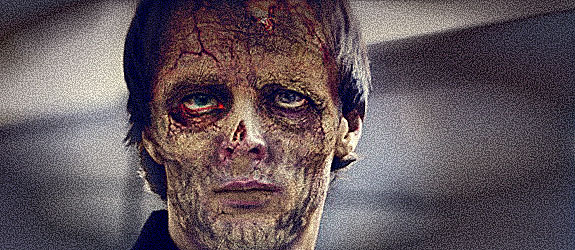 When the trial by fire starts with a newborn, and to some degree the last few months of your wife's pregnancy, you begin accruing a sleep deficit that can't be solved by any grandstanding politician standing on a soapbox made of bullsh*t. It's a freefall into the land of the weary sleepwalkers who birthed us and you're paying the ferryman for a trip to the land of the sleep-deprived with physical currency: your youthfulness.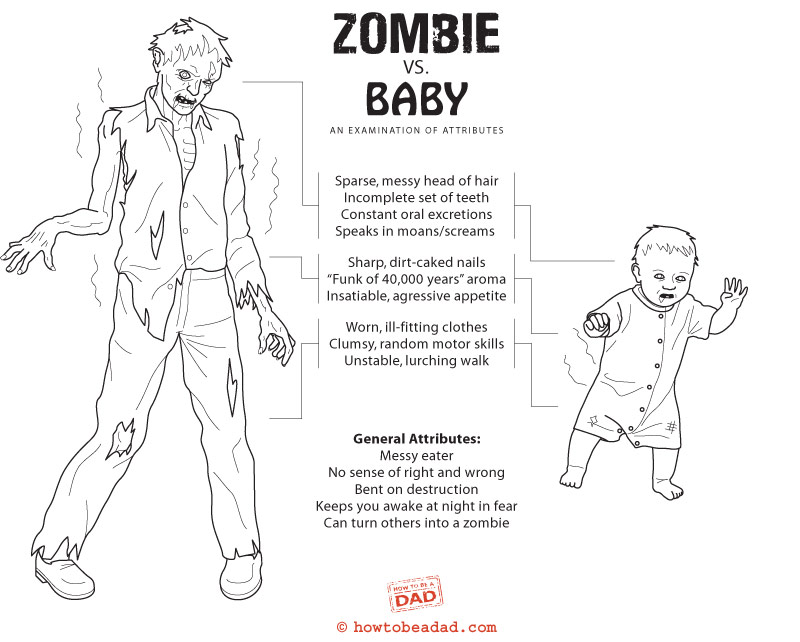 A couple of months ago, we did a little diagram about the similarities between babies and zombies. We concluded that babies and zombies were nearly one in the same, I mean just look at them. Swerving little eating machines.
For the past 22 months I have become an undead-version of myself. I have forked over my younger appearance and brain function to my son. Don't get me wrong, he deserves it, but it's a little insane how much of a zombie I've become. I'm waiting for George Romero to come bounding through my front door.
I've always had a fickle relationship with sleep. I had what some might have considered off-and-on sleep disorders. Throughout my life, I've walked and talked and screamed in my sleep. But my sleeplessness catalyzed when my wife got pregnant. I began working, staying up late, writing — doing anything I could to make money, make a lasting endowment for my family. With my little fetus good luck charm, I booked 12 national commercials, worked on TV shows, wrote and shot a film that went to Cannes… I was on fire inside, but the future was staring me down. I knew I had limited time to stockpile cash and cred, and I was okay with sleep being the only casualty of World War Baby, even as people said, YOU SHOULD BE GETTING AS MUCH SLEEP AS YOU CAN BEFORE THE BABY COMES. I can be stubborn. Be forewarned.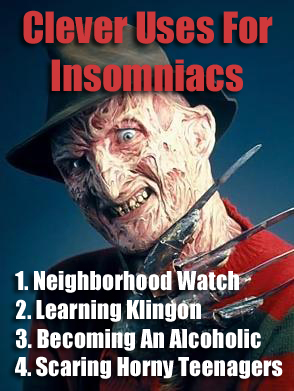 Any of these sound familiar to you, parents?
I come from a long line of late-night thinkers and tinkerers, a species of night owls who wallow in self-doubt and aimless, obsessive thinking past 10:00pm. My father had it. His father had it. His father had it too, but as I recall he drank it away. Dad really worried about being average. He didn't lord it over us as kids like his father did to him, but you really got the sense that it combusted inside the guy. It was a kind of carcinogen he'd had about his own creative talents and his place in the world. Eerily enough, my father died of cancer and his father, a heart attack at the Taj Mahal. At a certain point that self-loathing flame catches a vein or a lymph node.
Somehow, I managed to pick it up. He never rode me about my creativity, never put anything on me but the confidence he had in my "ethos" and willingness to follow my own path. He, mistakenly, thought I was more evolved. He explained to me that I was a special person, that I had taught him as much or more than any teacher he'd had in his life. That was strange to hear as a youngster. A grown man was learning from a child.
Finn is almost two years old. He looks more and more like a young boy, no longer the worm-like creature attached to a guy's chest in Total Recall. He has taught me so much about myself, so much about what's important, so much about the resistance of poop stains to be removed from my nicest clothes. He's one of my finest teachers. He's helped me realize that as parents, we trade our youth with our children and in return they help us live forever through them.
But I keep asking myself, how much I should tell Finn about what I see in him? Should I tell him that he's a special person? Should I point out that he makes people happy, even very, VERY unhappy people? That he radiates radness? Or should I let him figure out he's got something inside that separates him from most others…
I don't know, you tell me…

Loading ...