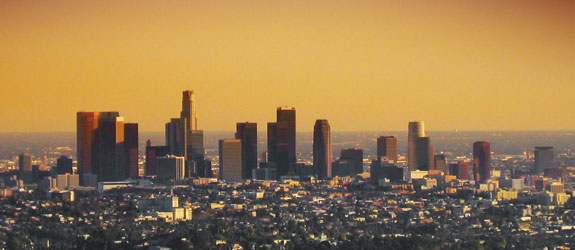 I just finished shooting a film with my good friend and fellow filmmaker, Noah Harald. If you didn't know previously, I'm a professional actor in the spare moments when I am not writing/bleeding/eye-gouging for "HowToBeADad". Noah and I have known each other since our teenage years in Northern California. If you had the good sense to click on his website above, you'd find me strewn all over his films and commercials. He's quite the glimmering talent, if undiscovered only for lack of proper opportunity given him.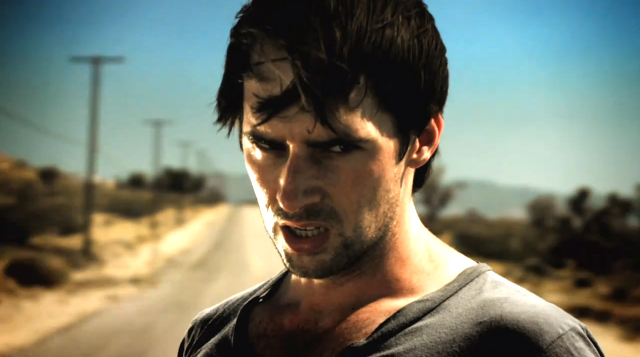 Don't bother talking to me when I have writer's block or a giant Wii Creature following me through a desert. Same thing. Click the image to grow taller!
As is customary, at the end of my acting projects there is a moment of groin-punching reflection about my footrace against time and toward my goals in life. Am I making it somewhere? Did I do well? Am I having fun? This film was no different.
I have a very distinct love/hate relationship with LA. I know lots of people hate on the city with a vitriol reserved for Ponzi scheme architects and clowns. To be honest, I can't blame them half the time. This town has become a tool for me. I never thought I'd end up here. I don't like the smog. The culture is subpar in many ways and it really isn't a metropolis or a suburb. There's no mass transit that makes any sense and it feels like a competition the second you step out your door or into a room. Don't get me started on the celebrity culture. I've lived here going on 11 years this August. Eleven years. Why? To chase a dream…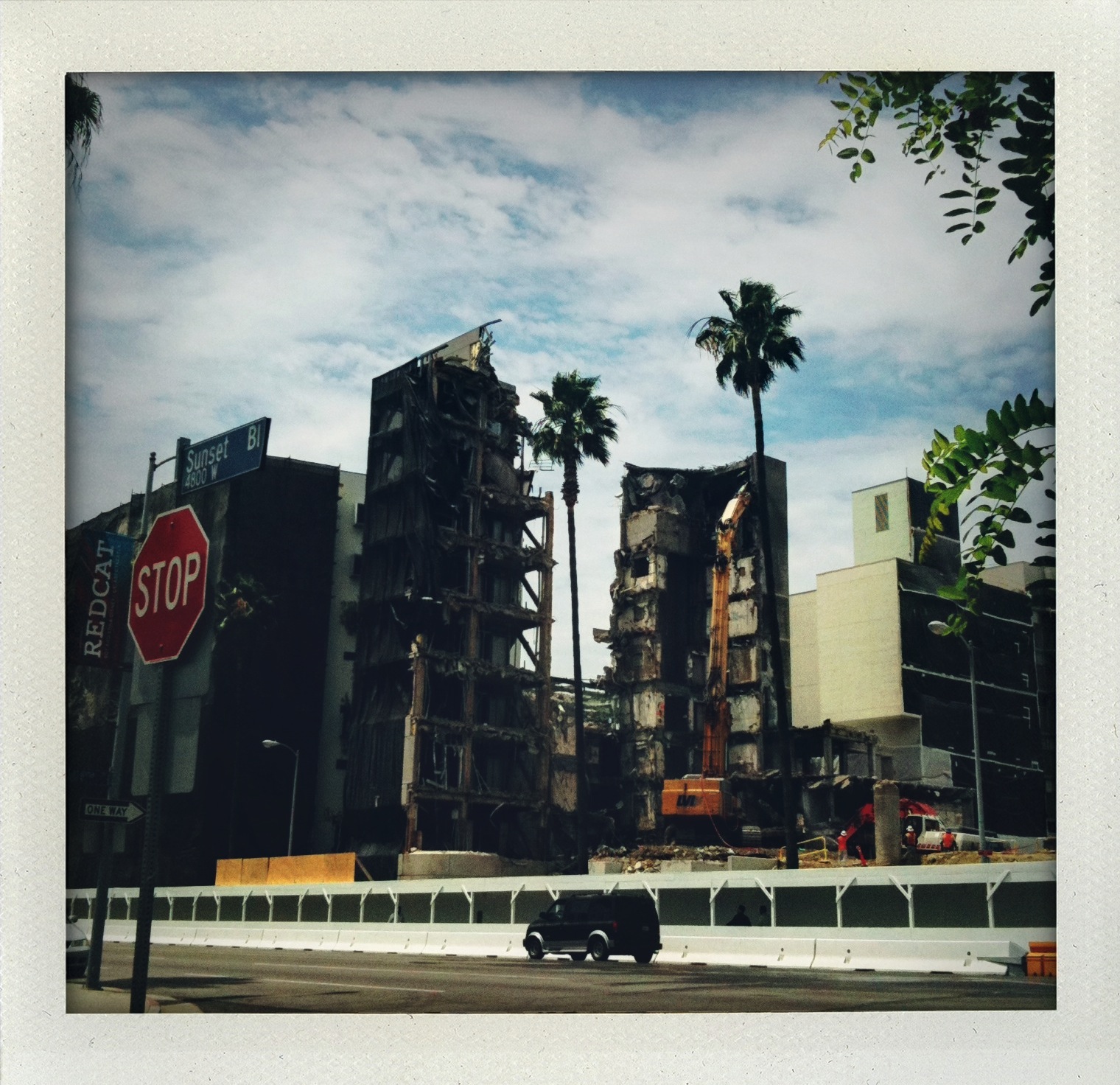 Hollywood: Where Los Angeles and Libya meet! Anyone have a dustpan?
My father's mantra was Joseph Campbell's, "Follow your bliss." I'd say he followed it to a fault. He encouraged me to do so as well and when I hit 19 years old I drove to LA, lied on my resumé, got a job and started studying acting. I dove into the dream headlong. Naive and set ablaze with passion for film, I worked my ass off. In that time, I came to realize Los Angeles is what you make of it. There are a million million cultural and artistic communities. There are as many different styles of living. Compared to Los Angeles, San Francisco looks like a Podunk hamlet in terms of the number of opportunities for actors. It's a town where people end up, get stuck, sit waiting, loudly make phone calls, try to find sustenance — it's basically an artistic airport. It's a crossroads, but not a destination.
But I can't shake the feeling that my son shouldn't be raised here. He doesn't belong here.
I could talk about my childhood in San Francisco ad nauseum. But I'm not going to. I used to say the Bay Area "just feels like home". But I grew up a bit more and realized, as I added fixtures to my family dynamic, that "home" is wherever the family I've created resides. But does my family have to live somewhere because my dream is most important?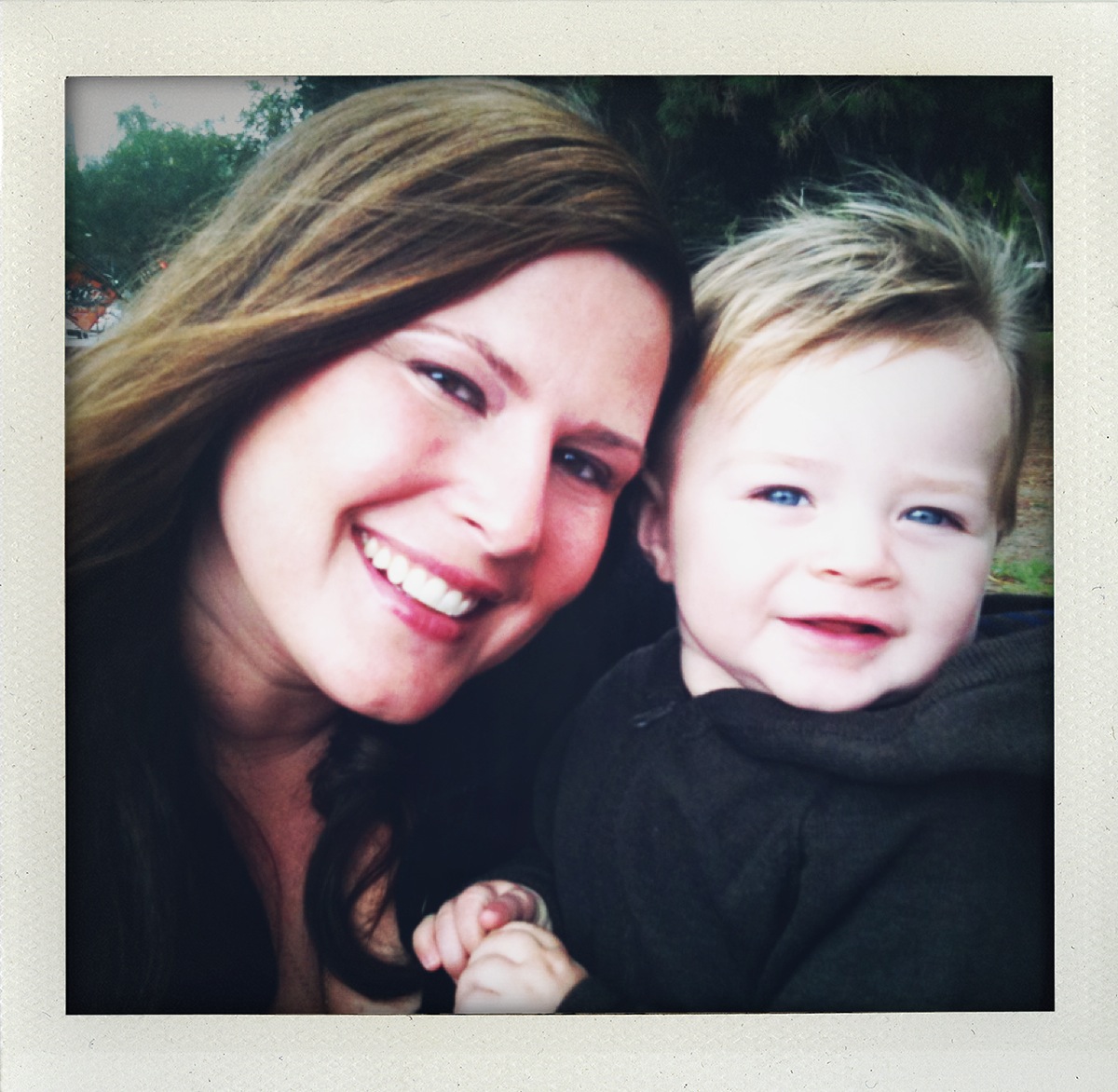 How could I be a self-centered a-hole with these two snuggling all the time around me?
I think I might have fancies of having a vagabond family. We'd love to live in Barcelona eating paella all day and taking siestas like narcoleptics. My wife's hometown of Washington, DC was pretty great (Georgetown too) — but those winters. Yikes. Maybe we could revisit the goat farm I lived on as a kid on an island in Greece. Returning to San Francisco would be like a nice hug from an old friend, but there's also that feeling of returning to where you grew up, feeling like you've failed somehow. What's the best city to raise a child in? Anyone?
But none of that will happen, at least for the moment. For one, we could never move away from family and friends that easily. Second, uprooting ourselves would open up Pandora's Box of job issues and creative fulfillment struggles. Maybe my desire to move is yet again just another whim of my own that fails to take into account any of my family's needs. And here I am again, being a lazy and self-centered monologist.
I guess I figured I'd be farther along by now in my career and as a person. I try not to compare myself to colleagues in my field. Easier said than done. But if I could put all that away for a second and look at my son, what he needs… He needs space to breathe… that isn't filled with particulate matter. He needs room to play… that isn't being videotaped by four competing reality TV crews simultaneously. He needs to be raised somewhere where the image of something isn't more important than its substance or character.
Whew. Got deep for a second. Sorry about that. But, you have to know, I think there's hope for us yet…
YOU.
You could tell every single one of your friends about our site and then I could live anywhere I pleased. Problem solved right? Right? Please solve my problems and make my family happier: USE THE SHARING TOOLBAR BELOW!