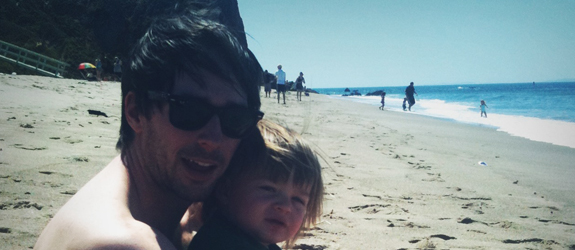 Today is the 4th of July, a day centered around the independent spirit of our country. Our fore-dads birthed a nation that is pretty awesome to behold. Independence day is lovable in many ways. Beyond the obvious patriotism, there's the awesome fireworks and excellent barbecue. But really, let's first talk about the EATING.
I just finished (yesterday) a 3 day fast of juices and vitamins and 113º heat in the desert of Palm Springs. I'm 50 pounds lighter now and speak Swahili fluently. I can also walk on water and fly. The idea of pounding 40 lbs of raw meat today (to even myself out), sounds like stuffing razorblades in a water balloon filled with piss. But my mouth still wants to eat.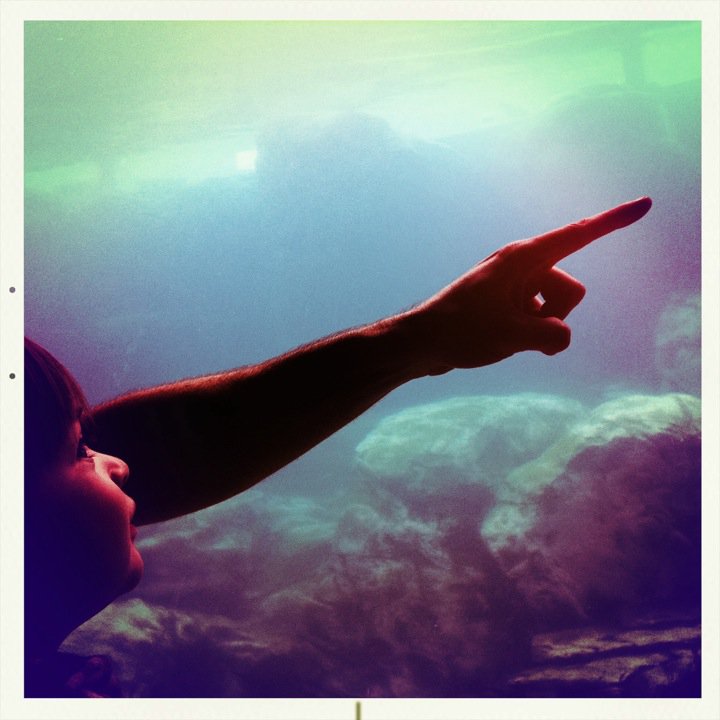 Second star to the right, and straight on til morning. Me & Finn a few weeks ago visiting the Aquarium of the Pacific Photo by Noah Harald
In true 4th of July style, I've gorged myself beyond recognition, pretty much every holiday. It's funny how we've arrived at the idea that holidays mean gluttony. I'd really love it if my mouth and stomach spoke to each other more often. "Hey Mouth, I'm about to clock out here. Could you stop carpet bombing me for 30 minutes and give me break?" They've become estranged in the past few years and my intestines have taken the brunt of it, like a child in a bad divorce.
When you're not eating, the unconscious desire to munch pops up at very specific moments — using your cell phone, three times a day when you'd normally eat a meal, walking, reading, watching TV — pretty much all the time. I won't bore you with my poop stories… this time. At one point, I heard someone say "we're all emotional eaters". At first I bristled at the idea. But the simplicity is, people like to eat mostly for sensation (socially or for yumminess) and sometimes when they're upset. Why would we eat past the point, if it wasn't something in our feelings and not based in our physical needs? Fasting reminded me how many times I rock the "LOOK-IN-THE-FRIDGE-ONE-MILLION-TIMES-IN-A-MINUTE" move.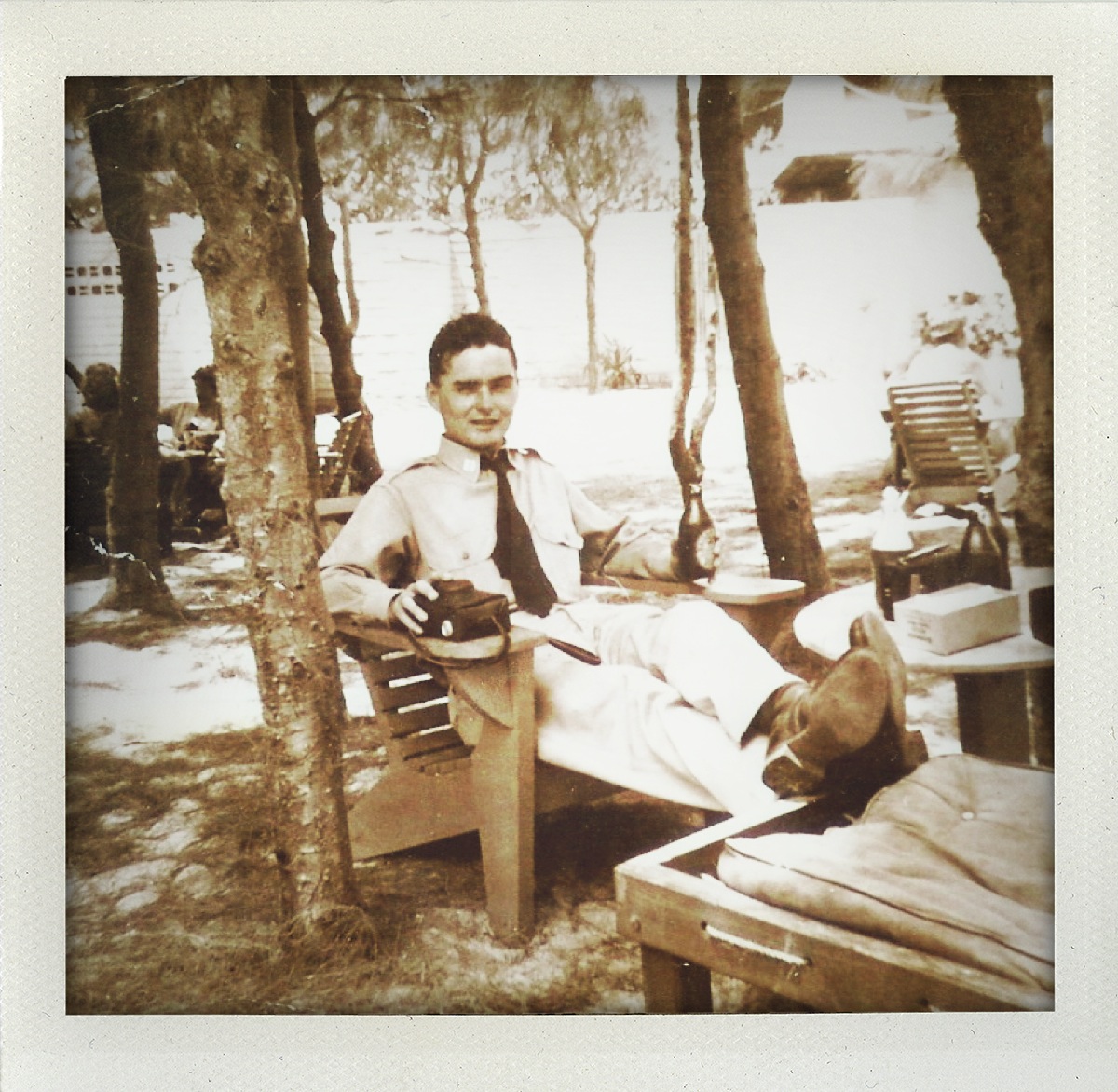 My grandpa Walter in the South Pacific resting his dogs. My son's middle initial derives from this gentleman.
But more to the point, I was away for three days at this health program thinking about my wife and son constantly. I had some time on my hands since I wasn't hoarding food in my stomach. As a parent, I haven't been perfect about treating my son and my wife with the perfect patience and dignity I know they deserve. For a little while there, when I was with my son, I thought about all the work I had to do, and when I was away from him, I just missed him terribly. He's become an appendage now. I can't just amputate him for days or even hours at a time. You try it. No wait. Don't.
I sat there for three days, a good two and a half hours distance away, and I realized how important, no there's a better word for it, DEPENDENT, I am to caring for and loving my son.
So while today I'll be pretending to celebrate our country's radical move for independence, and in that vein, celebrating my son's personal independence by letting him run around like a screaming nutcase, I will be celebrating my Finn-Dependence and loving every minute.