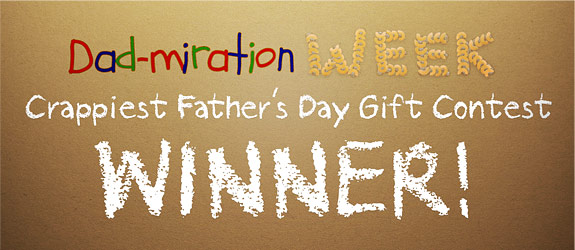 Wow. Just wow.
You guys came out and voted. Like champs. Like champs in a movie about champs. But, like all games, to the victor(ess) comes the spoils….
Our winner is…
HEIDI S. from Minnesota!
With a landslide victory of 62 votes, her story was chosen as THE crappiest Father's Day gift. Here's a quick recap of the story that won it all:
"When Heidi was 7, she got so mad at her dad that she wrote an IOU that said "i-o-u nothing..u-o-me a new dad" and then gave him a rock from outside."

Heidi, you have just won yourself an incredibly (in)expensive and not-at-all-mediocre STARBUCKS GIFT CARD* worth 2,500 pennies.
*Note: Starbucks is not sponsoring this contest or its prize. They DEFINITELY don't know we're doing this and if they found out HowToBeADad.com was associated with their plastic money cards, we'd be in some deep, deep diaper pails.

We know. Your mind is blown. You're welcome. But since you were a sport, we also wanted to tell everyone about the awesomeness that is you, Heidi.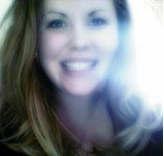 Heidi is the author of AOAMM (Adventures of a Minnesota Mom), mother to two daughters and will be married in April of 2012 to Ross, her partner-in-crime and a Purple Heart recipient for his service in the Iraq wars.
Thanks for following us, Heidi, congratulations on your triumph and best of luck to you in all your endeavors!