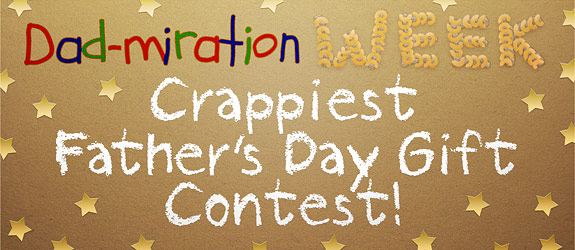 We're calling our week-long celebration of Father's Day DAD-MIRATION WEEK™! How are we celebrating? By running our first-ever contest giveaway, that's how! The Crappiest Father's Day Gift Contest! Submit your "Crappiest Father's Day Gift" for a chance to win…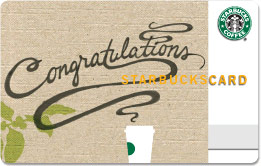 WIN OUR AMAZING PRIZE:
A $25 STARBUCKS GIFT CARD!*
* Note: This prize is not in fact amazing. It's actually mediocre. We're giving you our worst gift for your worst gift.
1) Submit your entry as a comment below, the worst/most ridiculous Father's Day gift you've ever received, given or witnessed. Just post the "item" and a short description of why it was the worst. Please don't melt everyone's eyeballs with background story. Just the facts, men & ma'ams.
2) The "Top 10" will be decided by us and we'll post them on Friday. Then everyone votes for the best one.
3)To qualify, you can "LIKE" our Facebook page. Click here. Don't complain, we have to get something out of this. Starbucks cards don't grow on trees.
4)Winner! We'll announce the winner and make contact on Father's Day about getting them the prize.*
* Make sure your email address is valid. We do not yet possess the ability to contact people by way of invalid email addresses.
[ ENTER NOW ]