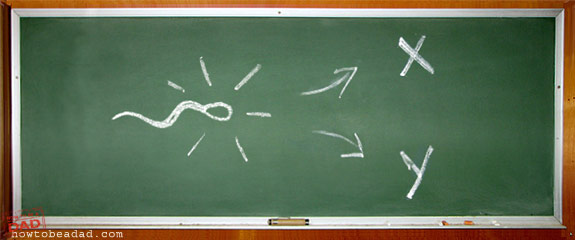 My wife and I thought we were going to have a girl for years. We had consistent, realistic dreams of this little lass with big blue eyes who introduced herself to us by name, sweetly.
What's more interesting? She appeared in my mother's dreams and my wife's mother's dreams, and, truth be told, I'm kind of a sensitive guy (i.e. mama's boy), so I thought my sperm were probably encoded with a semi-feminine predisposition.
But the night before we went to the doctor around Week 16, my wife dreamed of a little boy who looked remarkably like me, smiling at her. She woke up that morning and leaned over to me, "I think our son just prepared us to see a penis on the ultrasound…"
Around 22 weeks later, we had a son. Finn.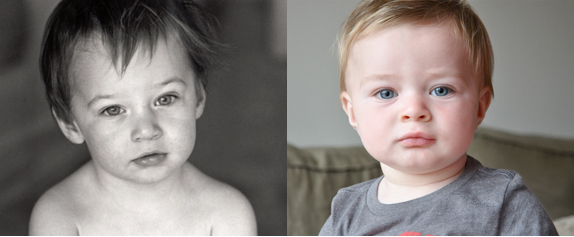 You're right. Finn and I look nothing alike. At all.
And so began my mission of hammering nails, watching football and bicep-curling inanimate objects. What's that, ma'am… You need your oil changed? I know the closest Lube Station. Wait, the garbage disposal is clogged? I can handle it. Determined to man up, I went to every website about menstuff… Art of Manliness, Uncrate, etc. trying to bone up on being a man.
Finally, I realized my sperm do not reflect my masculinity or lack thereof. My sperm are unique little gene snowflakes with biological tasks to fulfill. They're roadmaps, not destinations.
But you better watch out, small children at the playground. I'm still on a rampage and you're about to be bicep-curled.