Round two of the crazy, custom birthday card saga. I had hoped the Force was strong with these ones when I presented them to Cody and Max, but I never would have imagined the amazing reaction I got. After their delighted recognition of themselves, they actually couldn't understand it, they were puzzled at how they could be seeing pictures of themselves as these characters! It was like magic to them!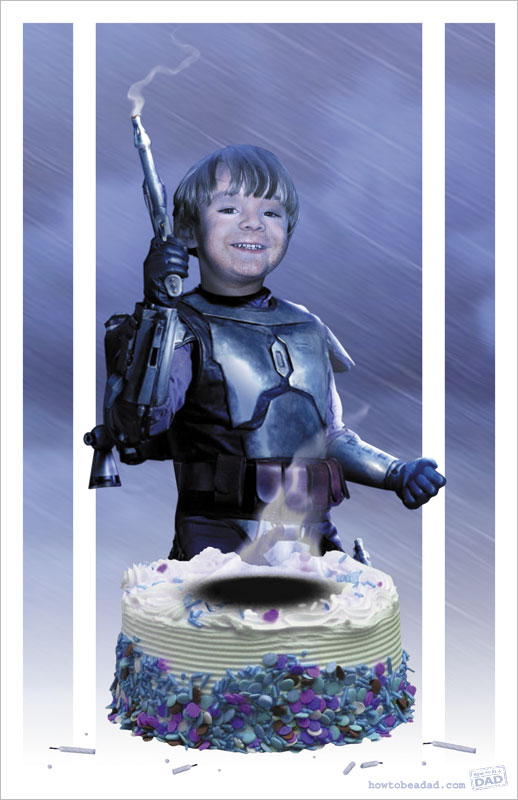 Cody's fourth birthday card, mate! (2002)
Here he is as Jango, Boba Fett's dad, an interstellar bounty hunter with an Australian accent and well-paid "donor" to an entire army of clone troopers. (Note the four candles around the cake, "blown out" with a blaster.)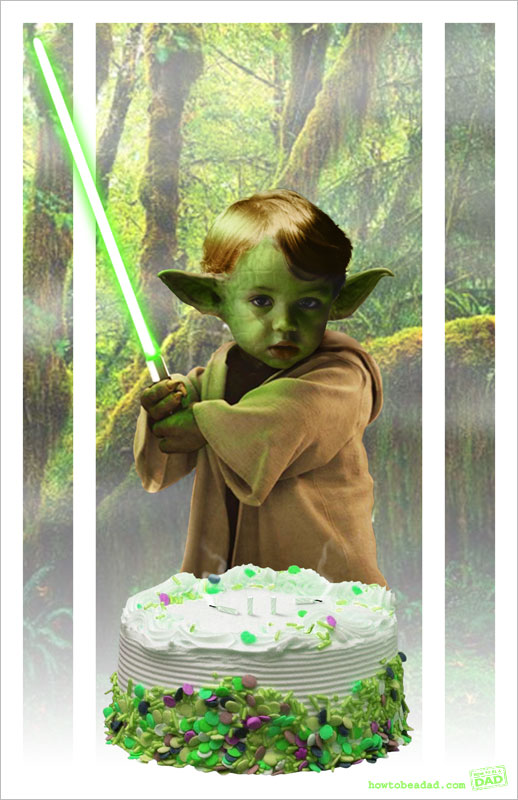 Max's second birthday card, this is! (2002)
As Yoda, Jedi Master, here he is. Too long to make, this took me. Never guess how many hours, will you, hm-hm! (Note the two candles "blown out" by being light-sabered in half.)
These two cards really started to define what the series of cards would become: the boys being digitally manipulated into characters or roles they loved at the time the cards were made.
Oh, and uh, stay away from the Dark Side, already! Blah blah blah, it sucks. And don't eat fast food, that sucks, too. Cue John Williams' score!

To see the first in the series of custom Herald boys' birthday cards, click here!
To see other rad stuff, click here.