Today's "External Use Only" is another potpourri of awesome parenting fail/win aromas. If you're going to learn anything from How To Be A Dad, let's start here. For your viewing and smelling pleasure (horrible metaphor gone awry), we present to you today's Fatherhood Friday:

Who better to learn fathering tips from than the Doggfather himself?
1. Snoop Dogg's 5 Fatherhood Tips
Many of you have probably already seen this gem of a YouTube video. But if you haven't, watch and learn. Or maybe learn is too strong a word. Watch and study.
Snoop lays down his five tips and his last tip is met with a roaring reaction. The hardcore O.G.'s in the audience laugh and cheer like "Of course, we've all heard your song. (uncomfortable silence) We watch Martha Stewart. You know, we're down with like O.P.P. and stuff."
Why the hell is Snoop Dogg on Martha Stewart here? Anyone?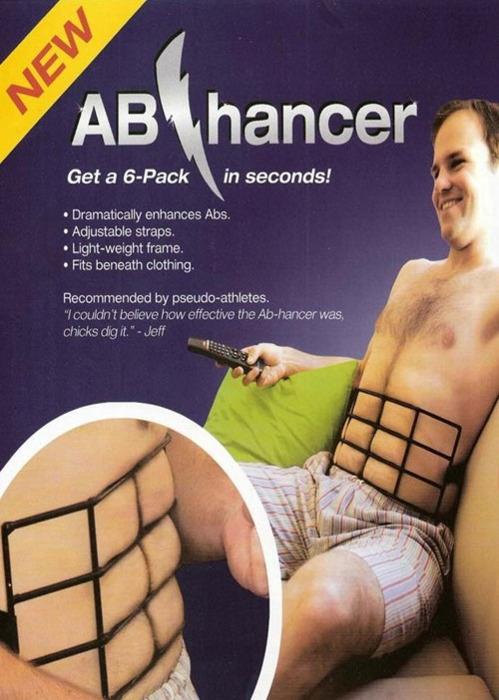 Honey, have you seen the barbeque grill rack?
2. Be A Fit Dad – The Abhancer
We all know the only way to tell if a guy is fit or not is by his abs. The abdominals are the most important muscle group. Just ask any model or actor.
You think you can pick up your son or daughter without good abs? Wrong.
Contrary to popular belief the belly is your secret weapon in fatherhood. Otherwise, your kids will have to climb up your stomach flab ladder to get on your shoulders, sir. Fact.
Why didn't I know about this fun and easy apparatus when I was a hippopota-male?
And what about surgical options? Everyone's buying themselves abs these days. No one likes a flabby father, right?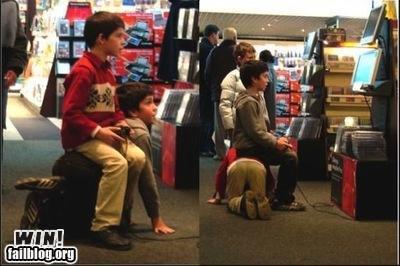 Kids playing nice over video games? Fantasy.
3. Teach Your Kids Teamwork
Yep. That just happened. Two brothers playing video games. And beach chairs. And sharing. It's like a James Cameron movie, isn't it? Total fantasy.
My brother and I would play "Double Dragon" during the summer and quite literally come to blows over how long it took to pick up brass knuckles and hit someone, in the game.
These two are their own seating and cushions. How the hell did that happen? Who are these kids' saintly parents? And why aren't they sequestered somewhere in a research facility using their genius to save mankind?
Nuff said.