We've decided to revamp our "Equipment" posts and this one is our first attempt. Think of them as experiments while we find our "inner voice", our "mantra", our "authentic vocal exchange".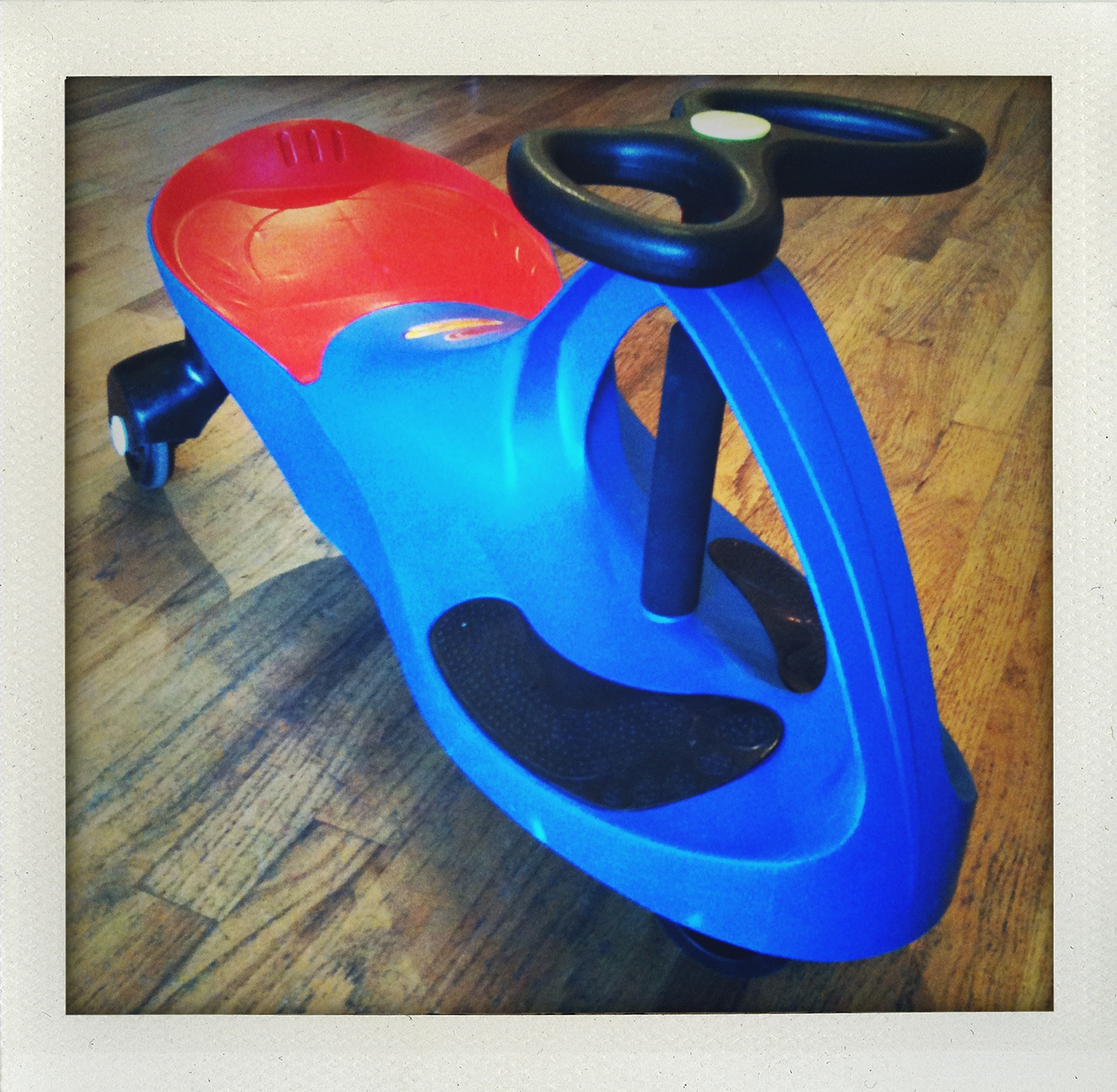 Behold an eco-friendly toy vehicle. Just add biceps!
Our first review is for a rad item… The Plasma Car
The kids love it. Finn is 19 months and he already rides the thing like Dennis Hopper in "Easy Rider" (sans drug use and motorcycle).
But listen. Don't try this at home. We like to ride these cars ourselves. They do, in fact, belong to our sons, we know. But you know what? What they don't know won't kill them and they need to learn to share anyway. So, there.
If you're technical dad, and want specs, go here: DUDE, TECH SPECS
Watch Charlie in the video below and learn more about this unique and fantastic apparatus…

Or you could watch Andy and Lucas' near-death experience as they rode tandem…

So there you have it. The Plasma. It rocks. It's not meant for adult use (as far as we know and based on our own talent with it).
Buy it here or our sons don't eat tonight: PlasmaCar Blue