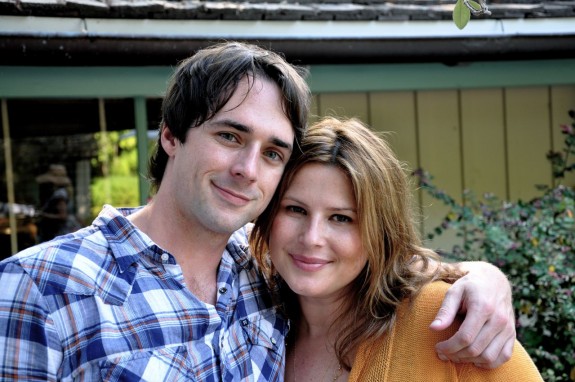 I know, I know. I'm not going to be popular when I say this, but a hefty load of pregnancy weight isn't attractive. I'm sorry. It isn't. The cheeks swell, shoelace indentations appear across your feet and you end up looking like 10 pounds of fat stuffed in a five-pound bag.
But you have to believe me, I'm trying to lose the weight. I just have a lot going on right now.
There's something captivating and otherworldly about pregnant women to me. Preggo women look like glowing, ripe fruit. They have something beaming and hiccupping inside them! But me, I just look like an overgrown, post-pubescent nerd/hobo compared to the immaculately-conceived sitting next to me.
And I love the term "sympathy weight" (of which I gained 35 sympathizing pounds).
This is how conversations went when people met my wife while she was with child, "Oh, wow – how many months are you? You look so beautiful. (LONG PAUSE) Uhhhhh…" And that last syllable was the sound they made when I walked up as if to imply "I think you have a large, color-blind hippo behind to you."
But the story has a good ending though. I quit eating sugar on January 1st of last year and lost a bunch of the weight. But the hunger… It remains…
–
Join our Facebook Page!
We just turned 10!
Watch our videos!
It's like a video store of funny/stupid.
Instructional Diagrams
Learn yourself some parenting with our pictures. Kinda.